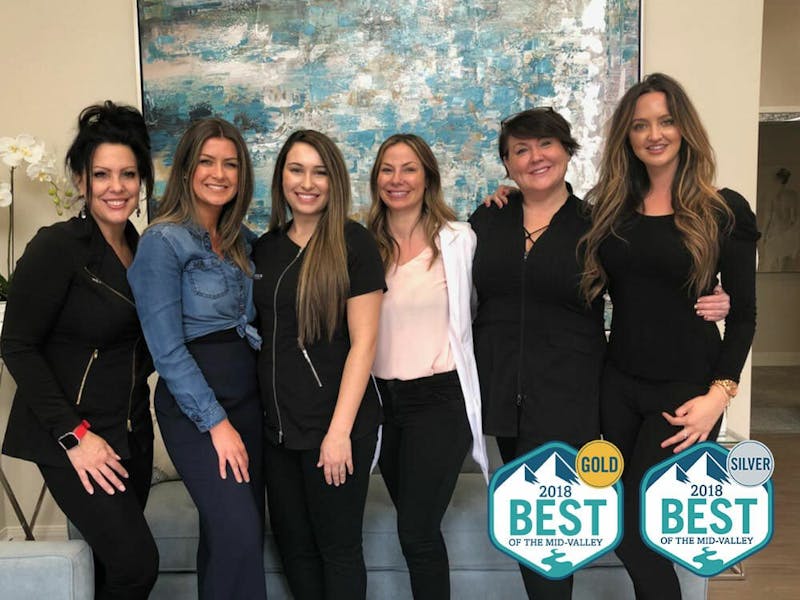 Neaman Plastic Surgery and MediSpa is pleased to announce our 1st place finish for Best MediSpa AND our 2nd place for best Medical Practice. Yes, we won for both categories in the 2018 Statesman Journal's Best of Mid-Valley contest! It's been so difficult to keep this quiet:)
A very sincere thank you to our patients who voted last month and voiced your opinion that Neaman Plastic Surgery and MediSpa has the best surgical and non-surgical treatments in the Salem area. We are committed to keeping the highest standard of care and continually elevating our offerings to the communities we serve.
Our commitment to you in 2018
* Great products, services, and treatments
* Amazing and skilled staff
* Beautiful and comfortable office
* Offer the latest anti-aging technologies
* Complimentary MediSpa Consultations
* Educational and informative events
* MediSpa specials updated monthly
* A focus on good work and superior service for our patients
Popular Surgical and Non-Surgical Treatments
If you haven't had a chance to meet our staff and some of our favorite products and services, check them out here:
Here's to an amazing 2018!
The Team at Neaman Plastic Surgery and MediSpa