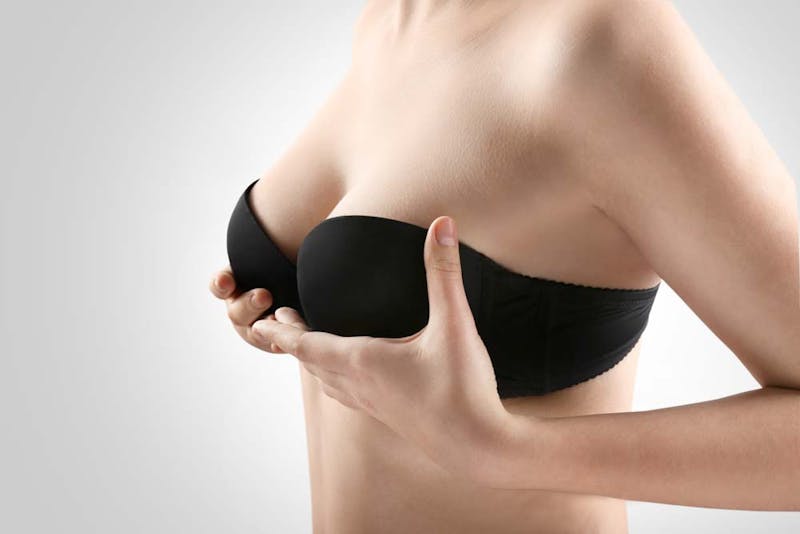 The Effects of Pregnancy on Breast Implants
The joy of motherhood can only be matched by the joy of being pregnant and feeling your little creation grow inside of you. However, when your little bundle of joy grows inside of you, your belly isn't the only part of you that changes. Many women considering implants or those who already have them often ask how pregnancy will affect their implants. It's a common concern amongst patients at Neaman Plastic Surgery but it shouldn't be a concern that keeps you from having the family you want and the beautiful breasts you desire.
Pregnancy After Breast Implants
Most women make the decision to enhance their bodies before children are even a remote idea, and that's okay. It's perfectly safe to have breast implants and then get pregnant. Your body goes through many changes during pregnancy and that includes your breasts. However, your breast implants themselves are not directly affected. It's the skin and tissue of your breasts that may change. This is true whether a woman has implants or not.
During pregnancy, breasts become swollen and enlarged as they begin to produce breast milk for nursing. Once the body stops producing milk, the breasts usually decrease in size. Your breasts, however, may not return to their pre-pregnancy size and shape due to the stretching of skin and expansion of tissue. And because of this, your breast implants may not sit exactly as they did when you first got them. This doesn't mean you won't still be satisfied with their appearance, though. Many women are completely happy with their breast implants even after they have children. But, if you aren't comfortable with your implant appearance following pregnancy, Salem plastic surgeon Dr. Keith Neaman can help.
Give Your Breasts a Little TLC with a Breast Lift
A breast lift is a great option post-pregnancy to restore your breasts to their original size, shape and position on the chest. A breast lift can give you back the perky appearance you previously had and opted for when you originally decided to get implants. Depending, you may even want to switch the size of your implants after having children to ensure you're happy with your post-baby figure. This is possible with breast augmentation revision.
Have the Baby and Beautiful Breasts – Call Neaman Plastic Surgery Today
If you're worried about what pregnancy might do to your breast implants, stop worrying. Let Dr. Keith Neaman or Dr. Dustin Christiansen put your concerns to rest. You can have beautiful children and beautiful breasts. Contact Neaman Plastic Surgery at (844) 338-5445 to set up your breast implant consultation.