Posted on 20 Feb 2018
The mommy makeover typically includes a tummy tuck and breast augmentation, two of the most common body parts that could use a little TLC post-partum. However, every pregnancy and everybody is different. At Neaman Plastic Surgery and Neaman MediSpa, we offer customized mommy makeovers to all mamas. Regain your confidence, self-esteem, and remember that it's important to pamper yourself as well as your latest addition.
Surgical and Non-Invasive Treatments with A Mommy Makeover
A personalized Oregon mommy makeover may include the traditional tummy tuck and breast augmentation (a lift, implants, or both), as well as liposuction, a thigh lift, upper arm lift, or non-surgical procedures such as Vanquish Me for fat cell reduction or dermal fillers to increase that youthful glow in the face.
It's common for moms to put themselves and their needs on the back burner. Your body has been through an incredibly challenging miracle, both physically and mentally. The phrase, "You can't pour from an empty vessel" rings true when it comes to parenthood. That's why the Neaman medical team is dedicated to offering moms the highest quality mommy makeovers in the Corvallis and Salem area.
In addition to stubborn pockets of fat that may not have been there before pregnancy, loose and saggy skin is also a common complaint during the post-partum years. Both the tummy and breast area are especially prone to over-stretching during pregnancy. Stretch marks, a lingering linea nigra, and skin that doesn't seem to want to "snap back" can all cause unnecessary stress when you should be enjoying time with your baby.
A mommy makeover can help. Neaman Plastic Surgery works with moms to create an approach that's realistic, effective, and safe. Moms of all ages may benefit from a mommy makeover, but with age, our bodies tend to snap back with less vigor. Mommy makeovers are personalized to suit your body, goals, and needs.
You spent a lot of time preparing during your pregnancy. You deserve the same care and attention for yourself. Depend on a reputable, quality mommy makeover center to help you regain your confidence. A flatter tummy, perkier breasts, slimmer thighs and arms, and target fat reduction along with cellulite treatment are all possible.
Mommy Makeover Consultation with Dr. Keith Neaman
Modeling positive body image starts young. With a mommy makeover, it's easier than ever to love every part of yourself-including your body. Call Neaman Plastic Surgery today at 844-338-5445 to schedule your consultation and find out more about mommy makeovers.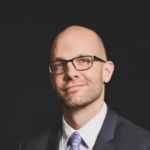 Dr. Neaman is a board-certified plastic surgeon that specializes in surgical body contouring. He prides himself on being on the cutting edge of plastic surgery. He takes an informative approach to each consultation, and through open dialogue and communication, he helps his patients decide on a treatment plan that meets their needs.