Posted on 15 May 2018
Moms everywhere are all too aware of the impact that pregnancy can have on their body. Weight gain, stretch marks, and deflated breasts are all at the top of the list for many women. However, the decision to go through with the procedures can also be an emotional one. It's not always easy for moms to put themselves first, but sometimes it's necessary.
How a Mommy Makeover can Impact Your Mood
When we don't look and feel our best it can really impact how we see ourselves. If you've noticed that you dread wearing a bathing suit or avoid certain social interactions because you just don't like the way that you look then it's time to make the change. Having children is a miraculous process, but the lasting results on the body can be downright devastating. A Mommy Makeover can restore your pre-pregnancy appearance and give you a new lease on life.
What to Expect with A Mommy Makeover
A Mommy Makeover is all about simplifying the process for all of the busy moms out there. Combining numerous procedures can really make the entire process much more convenient. The time crunch can really make some women more hesitant to go through with the process, but a Mommy Makeover removes this issue entirely.
Some of the popular procedures include:
The fantastic thing about a Mommy Makeover is you can combine procedures to maximize your results and recovery time.
Mommy Makeover Consultation
Every mom deserves to feel absolutely beautiful. Neaman Plastic Surgery is committed to making sure that every patient that walks out the door feels better than when they first entered. Contact us today to set up your Mommy Makeover consultation with Dr. Keith Neaman or Dr. Dustin Christiansen. You can reach our office at (844) 338-5445. It's time to make the time for yourself.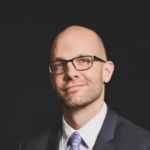 Dr. Neaman is a board-certified plastic surgeon that specializes in surgical body contouring. He prides himself on being on the cutting edge of plastic surgery. He takes an informative approach to each consultation, and through open dialogue and communication, he helps his patients decide on a treatment plan that meets their needs.