Posted on 01 Mar 2018
Motherhood is without a doubt one of the most wonderful and miraculous experiences of a woman's life, but at the same time, it can be a major ordeal, especially childbirth and nursing. Once the baby is born, breasts may start to sag or droop, abdominal muscles become stretched, and weight management becomes quite a chore. Fortunately, cosmetic surgery practices, including Neaman Plastic Surgery, have now enabled countless women to make informed decisions regarding their health and wellness, and bid farewell to all these common post-pregnancy problems. This concept is commonly referred to as the 'Mommy Makeover Surgery.'
Mommy makeover involves a range of post-pregnancy cosmetic surgery procedures that may include breast augmentation, breast lift, tummy tuck, or liposuction. Because each mommy makeover is as unique as the individual, a consultation with your surgeon is when you'll review your goals and expectations and together discuss your upcoming mommy makeover surgery.
Mommy Makeover Procedures Include
Breast augmentation is a process that is customized to fit your needs, and so are the results. You can pick any augmented look, or you could go with a more natural approach and make tweaks until you achieve the desired results.
Also referred to as mastopexy, a breast lift is a procedure used to reshape and lift sagging breasts and give them an improved shape, resulting in a more uplifted and perkier appearance. It correctly repositions the areola and corrects any asymmetries between the breasts.
The process of abdominoplasty or tummy tuck involves flattening the stomach area or the abdominal wall. A large quantity of fat and skin are eliminated from the lower and middle sections of the abdomen, thus removing any excess hanging skin. Plus, it repairs any stretched or loose muscle, thereby enhancing the tone and structure of the abdominal wall.
Liposuction is a surgical process that gets rid of any excess fat from the human body in an attempt to reshape it.
Since every woman is different and will respond differently to pregnancy, and childbirth, there is no set-in-stone mommy makeover procedure that you need to go through. This is where expert such as Dr. Keith Neaman come in. Having had extensive training in all fields of cosmetic surgery and a wide array of body, facial and breast aesthetic procedures, Dr. Neaman and his team of professionals will be able to curate a package that is designed per your requirements, and preferences.
For Your Own Mommy Makeover, Contact Neaman Plastic Surgery Today
The thought of going under the knife is always overwhelming, especially if it's your first time. But when you are under the care of licensed and experienced professionals, there isn't much room left to fret. Trusting your board-certified surgeon to work their magic and entering the operation room with realistic expectations is all you need for a safe and successful mommy makeover surgery.
Dr. Keith Neaman and the entire team at Neaman Plastic Surgery, currently serving Salem and the surrounding areas, are all highly trained, experienced and board-certified surgeons who can efficiently assist you in deciding the course of your mommy makeover. For a private mommy makeover consultation, contact Dr. Neaman today at (844) 338-5445.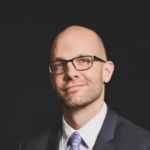 Dr. Neaman is a board-certified plastic surgeon that specializes in surgical body contouring. He prides himself on being on the cutting edge of plastic surgery. He takes an informative approach to each consultation, and through open dialogue and communication, he helps his patients decide on a treatment plan that meets their needs.