Posted on 03 Oct 2015
What is a Mommy Makeover?
Mommy makeover is a term applied to a combination of procedures that are intended to correct some of the problems caused by pregnancy. Normally, some type of breast enhancement combined with some type of tummy tuck and liposuction are included. Let's say in this case, a breast augmentation with a breast lift and a tummy tuck would be performed. Of the two procedures, the tummy tuck will require more recovery.
Mommy Makeover Recovery Timeline
Planning a "mommy makeover" is a big step and certainly one to take seriously, but literally, thousands of women undergo that combination of procedures every year and do fine. There is always pain associated with any surgery and the worst is always the first few days. You will have pain medicines and muscle relaxants to help with the discomfort. With your combination of procedures, you will probably need to take the medicine regularly for the first two to three days, and then as it starts to feel better you can taper off of the medicines. Usually by one week people are down to only one or two pain pills per day and are usually off completely by about ten days. Most people with a sedentary job can go back to work by about ten to fourteen days, but if your job is more strenuous then you may have to take off longer or go back to work with restrictions. By about four to six weeks after surgery you should be back to jogging, aerobics and lifting.
Book a Mommy Makeover Consultation with Dr. Keith Neaman
Dr. Neaman specializes in breast and body cosmetic surgery procedures including mommy makeovers, liposuction, tummy tuck, breast augmentation, breast lift, and other body contouring procedures that could be a part of a mommy makeover. Contact Neaman Plastic Surgery today to learn more and give us a call to schedule a consultation.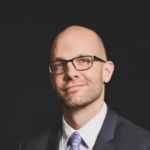 Dr. Neaman is a board-certified plastic surgeon that specializes in surgical body contouring. He prides himself on being on the cutting edge of plastic surgery. He takes an informative approach to each consultation, and through open dialogue and communication, he helps his patients decide on a treatment plan that meets their needs.