Posted on 14 Dec 2015
To help answer this question, let's define the difference between the two by describing the goals, missions and services offered by each.
The mission and goal of both day and medical spas are very similar. Both are businesses that provide a variety of services for the purpose of improving health, beauty and relaxation through personal care treatments. The menus may also be very similar and provide a variety of the same services. However, there is a very important difference between the two: a medical spa is a combination of a medical clinic and a day spa that operates under the supervision of a highly trained and specialized medical doctor, nurse, physician's assistant or nurse practitioner. Medical spas treat a variety of skin conditions on the face and body such as brown or sun spots, redness, fine lines, wrinkles and other serious conditions that cannot be treated as effectively by a traditional esthetician. Medical spas also use and sell medical grade skincare products. These products have a higher concentration of active ingredients and can penetrate down into the dermis where new cells are generated. Some time ago, clients were hesitant about attending medical spas because their atmosphere was very clinical and sterile, much like a doctor's office. However, a lot has changed in recent years and medical spas are now creating a more relaxed, therapeutic environment that allows for a more positive experience.
Medical spa menus may vary, but most of them offer services such as, laser skin resurfacing, laser hair removal, IPL treatments, photofacials, injectables such as BOTOX and dermal fillers (Juvederm and Restylane), aggressive chemical peels, skin tightening or skin rejuvenation. Medical spas also offer non-invasive treatments such as facials, waxing, microdermabrasion and massage. Day spa menus offer non-invasive treatments as well, but do not offer laser services, injectables, or aggressive chemical peels. Clients who choose more aggressive treatments typically notice results much sooner than clients who select non-invasive services. For example, a client who wants to reduce fine lines and wrinkles may decide on BOTOX. Minimal results can be seen in as little as 3 days and maximum results can be achieved in 14 days. This same client who decided to treat this issue at a day spa would not have the option of BOTOX. The esthetician would likely recommend a topical product such as a moisturizer or serum. Although topical products are very beneficial, the results can be slower and will require the client to be both consistent and patient.
To aid in your decision of choosing a spa, it's important to be clear about what services will help you achieve optimal results. For clients who do not require invasive treatments and are not treating a serious skin condition, day spas can be the way to go. However, if you are a client who has started the aging process or may be treating acne and require more advanced treatments a medical spa would be the best option.
In a nutshell, both day and medical spas offer a wide range of spa services designed to achieve total body wellness. They both offer relaxing environments geared to help each client attain maximum results. Remember, regardless of your decision, never allow a non-medical, unlicensed person to perform a medical procedure on you. Do plenty of research and ask questions. I'm sure that in no time, you will have chosen a spa that's perfect for you.
Contact Neaman Plastic Surgery today to learn more about our Medical Day Spa and see if we can help you to look and feel more amazing.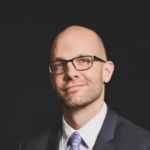 Dr. Neaman is a board-certified plastic surgeon that specializes in surgical body contouring. He prides himself on being on the cutting edge of plastic surgery. He takes an informative approach to each consultation, and through open dialogue and communication, he helps his patients decide on a treatment plan that meets their needs.