Posted on 18 Oct 2016
Maybe you've finally found success with weight loss, maybe you just had a baby. After having gone through either of these scenarios, loose skin can be a significant problem. No amount of diet or exercise can change a serious amount of stretched skin. The only effective way to rid yourself large amounts of loose skin is through plastic surgery techniques.
This surgical technique is known as body contouring and has many different procedures to solve the particular issue you are facing.
Body contouring procedures may include:
Generally speaking, good candidates for body contouring would include:
Adults with stabilized weight loss
Healthy individuals without medical conditions that would hinder healing or increase the risk of surgery.
Persons with realistic goals and a good outlook
People with a committed goal of a healthy lifestyle.
The results of body contouring are long-lasting and effective if a stable weight and general fitness is maintained. Although good results are always expected and usually achieved, in some situations it may not be possible to achieve your ultimate goals with a single surgical procedure. Many times more than one procedure is combined to achieve the overall results you are looking for.
During your body contouring assessment, don't be afraid to ask questions. It is of the utmost importance to understand every aspect of the procedure or procedures you will undergo.
Body Contouring Surgery Consultation with Dr. Keith Neaman
Body contouring involves many choices. The most important is your plastic surgery team. Contact Dr. Keith Neaman today to find out your many options which may include body contouring surgery. We will answer questions and help you assess the procedures and contouring options that would best solve the loose skin problems you are experiencing – call 844-338-5445.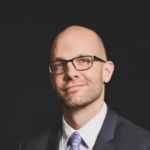 Dr. Neaman is a board-certified plastic surgeon that specializes in surgical body contouring. He prides himself on being on the cutting edge of plastic surgery. He takes an informative approach to each consultation, and through open dialogue and communication, he helps his patients decide on a treatment plan that meets their needs.