Posted on 19 Feb 2019
A breast lift is a simple procedure for skilled surgeons like Dr. Keith Neaman to perform. If you're looking for the best plastic surgeon in Oregon to perform a breast lift, it's important to choose a surgeon who specializes in these procedures. Breast lifts are less invasive than a breast augmentation because implants are not part of the process. However, only some women are a good candidate for "just" a breast lift.
Breast lifts remove excess breast skin to improve the perkiness and youthful look of breasts. In the cases of extreme sagging, the nipples may also need to be removed and replaced higher on the chest. The type of scarring that follows a breast lift varies, however, there are two types of common scarring. One is a simple horizontal scar that is hidden in the folds of the breast. The other is an anchor or lollipop scar which also includes a vertical scar from the base of the nipple to the folds of the breast.
Breast lifts improve the profile of the breast. Even though no implants are used, breasts often look a little fuller after a breast lift. This is because the sagging skin is removed and it allows the true breast tissue to create the teardrop shape of the breast. Breast lifts are usually a good choice for women who like the general size and shape of their breasts but want to address the sagging and lax skin.
Many issues can cause breast sagging. Age is always a factor, but pregnancy, breastfeeding, and weight fluctuations can increase breast sagging. However, genetics can also play an important role. Collagen and elastin are naturally found in the skin, and these elements are what keep skin taut and youthful. Some people just have less collagen and elastin than others.
Consult with Neaman Plastic Surgery Today!
If you're considering a breast lift, contact Neaman Plastic Surgery in Oregon today at 844-338-5445.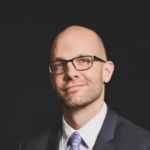 Dr. Neaman is a board-certified plastic surgeon that specializes in surgical body contouring. He prides himself on being on the cutting edge of plastic surgery. He takes an informative approach to each consultation, and through open dialogue and communication, he helps his patients decide on a treatment plan that meets their needs.