Posted on 19 Sep 2017
Mommy Makeovers are growing in popularity. Mommy Makeovers are combination procedures that often include some variation of a tummy tuck, liposuction, breast lift and breast augmentation. These procedures are ideal for moms who want to take that extra step toward full recovery after giving birth. In fact, it has been reported that more than 60 percent of mothers would consider a Mommy Makeover. While going to a board certified plastic surgeon to have a mommy makeover can improve your appearance, you may have to do some work on your part to keep your body looking the way you desire. Here are some things to keep in mind before you schedule your Mommy Makeover.
It's Best to Be Done With Childbirth
While many women have had Mommy Makeovers only to have more children down the road, the procedure works best when you are done having children. This is because breast lifts and breast implants can change with the weight gain and hormonal change you may encounter during pregnancy and your tight tummy will most likely stretch out again while pregnant. A pregnancy could undo all the work you had done, so it is best to try your best to be done with your child bearing years.
You Still Need to Eat Right and Exercise
Mommy Makeovers are not replacements for eating well and exercising. It is best to do both to maintain your desired results. These procedures help to increase breast volume, get rid of loose skin and manage other imperfections that diet and exercise alone just more than likely cannot do.
Be Prepared for the Recovery
Depending on what procedures are a part of your mommy makeover plan, recovery time can vary. You may go home the same day or decide to stay a night in an accredited facility. If you have younger kids, you may need someone to help you care for the kids and other household activities for at least a week or two after the procedures. More than likely you will feel more like yourself in about 4 weeks.
Learn More About Mommy Makeovers From Neaman Plastic Surgery in Salem
Mommy Makeovers can help you reclaim your pre-pregnancy body, but it is important to speak to a board certified plastic surgeon to discuss the various procedures and which ones are right for you. Salem plastic surgeon Dr. Keith Neaman can give you the information you need to know to make an informed decision. Call Neaman Plastic Surgery at (844) 338-5445 to schedule a Mommy Makeover consultation.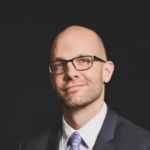 Dr. Neaman is a board-certified plastic surgeon that specializes in surgical body contouring. He prides himself on being on the cutting edge of plastic surgery. He takes an informative approach to each consultation, and through open dialogue and communication, he helps his patients decide on a treatment plan that meets their needs.