Posted on 25 Feb 2016
To address signs of aging, many of our patients seek eyelid surgery, also known as blepharoplasty, or cosmetic injectables such as Botox Cosmetic, Xeomin®, and Dysport® to achieve a more youthful look. Some doctors perform eyelid surgery to eliminate the excess skin and puffy fat pads on the upper and/or lower eyelid that can contribute to an aged, tired appearance. Cosmetic injectables are designed to rejuvenate the appearance of the skin around the eyes, but there are a few differences to be considered with each of these treatments.
BOTOX® Cosmetic, Xeomin®, and Dysport® contain a purified form of Botulinum that temporarily relaxes the muscles that cause wrinkles between and around the eyes, as well as the forehead that form with age and repeated facial expressions. Because the products are injected into the muscle, they are eventually absorbed and eliminated by the body, and must be re-injected every 4-6 months to maintain facial rejuvenation results. For patients looking to address other areas of the face such as the cheeks, chin, lips, or nasolabial folds, Neaman Plastic Surgery offers a variety of facial fillers including Restylane®, Juvéderm®, Voluma™, and Radiesse®. While all of these types of injections target the signs of aging, they do not permanently stop the aging process. Additional treatments are necessary to maintain results.
In addition to the wrinkles that injectables treat, the poor elasticity of the skin of mature eyes can begin to droop and cause a "hooded" appearance. Upper blepharoplasty removes the excess skin and fat pads (if necessary) of the upper eyelid with an incision hidden neatly within the eye's natural crease. Many patients assume that they need an upper blepharoplasty when their eyebrows begin to droop and sag. However, as you age, the skin on your forehead begins to stretch, causing wrinkles and even droopy eyebrows. In this instance, a brow lift (forehead lift) can better rejuvenate a more youthful appearance. Sometimes, this procedure is even combined with blepharoplasty for total eye rejuvenation.
As the skin ages, it also becomes thinner and easier to see the fat pads and dark vessels that appear under the eyes. Lower eyelid (conjunctional) blepharoplasty utilizes a discrete incision along the inside of the eyelid to remove fat from underneath. In addition to fat pad removal, some patients may also benefit from laser skin resurfacing or removal of excess skin in the area to treat the surface symptoms of aging. If necessary, both blepharoplasty and skin resurfacing/ skin excision can be performed simultaneously. While the eyes do continue to age after any facial cosmetic surgery procedure, be it surgical or non-surgical, the signs become much less pronounced by addressing the folded, excess tissue.
If you are interested in eyelid surgery, or any of the cosmetic or reconstructive procedures Dr. Keith Neaman performs, please contact Neaman Plastic Surgery in Salem Oregon today.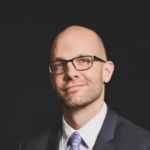 Dr. Neaman is a board-certified plastic surgeon that specializes in surgical body contouring. He prides himself on being on the cutting edge of plastic surgery. He takes an informative approach to each consultation, and through open dialogue and communication, he helps his patients decide on a treatment plan that meets their needs.