Posted on 07 Dec 2017
For women who are concerned with a lack of fullness in the upper breasts as well as breast sag, Dr. Keith Neaman, serving Salem and surrounding areas, offers an amazing solution that combines breast augmentation with breast lift for his patients. This technique increases the breast size while also improving the position of the breasts with a single surgery – thereby reducing the downtime required for multiple procedures.
Breast Augmentation / Breast Lift – Is It For Me?
Many women who have had children are excellent candidates for a combination breast augmentation with simultaneous full lift since, as we all know, the breasts tend to stretch and lose shape and volume after pregnancy. Having said that, this procedure can also be very beneficial for any woman who wants to enhance the size of her breasts as well as reduce breast sag.
Choices in Breast Augmentation / Breast Lift
Breast sagging is often the result of too much skin and/or too little breast tissue. For some women who have undergone pregnancy or weight loss, the breast ligaments may also be stretched. Breast implants can sometimes diminish the appearance of breast sag without a breast lift in women who have only a small degree of breast sag.
There are a variety of techniques depending on the amount of breast sag, skin quality, age, and individual goals. At Neaman Plastic Surgery in Salem, Dr. Neaman takes the time to listen to all concerns, answer and all of your questions, and develop a treatment plan that is personalized for you. He is committed to excellence at each and every step of your cosmetic surgery experience.
With the greater number of breast implant and lift plastic surgery choices available, a thorough consultation and examination with Dr. Neaman are essential. Dr. Neaman customizes his procedures based on chest width, breast and body size, presence of sag, and personal goals to achieve individualized and maximum results. Dr. Neaman is a Board Certified plastic surgeon dedicated to excellence. Please give Dr. Neaman a call at (844) 338-5445 for your consultation.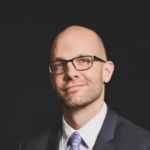 Dr. Neaman is a board-certified plastic surgeon that specializes in surgical body contouring. He prides himself on being on the cutting edge of plastic surgery. He takes an informative approach to each consultation, and through open dialogue and communication, he helps his patients decide on a treatment plan that meets their needs.