Posted on 01 May 2017
WHETHER OR NOT YOU CHOOSE A BREAST LIFT OR A BREAST AUGMENTATION DEPENDS ON THE SPECIFIC ISSUES YOU ARE HOPING TO OVERCOME OR CHANGE. BREAST ENHANCEMENT SURGERY CAN BE ACCOMPLISHED IN MANY WAYS, BUT THE MOST POPULAR ARE THE BREAST AUGMENTATION SURGERY, WHICH INVOLVES INCREASING YOUR BUST SUE, WHILE THE BREAST LIFT CONCENTRATES ON REPOSITIONING THE BREASTS.LET'S TAKE A CLOSER LOOK AT EACH OF THESE PROCEDURES:
Salem Breast Lift
A breast lift is also known as a Mastopexy. This procedure raises and firms the breasts and gives them a new contour. This technique does not make the breasts any larger, but the positioning may provide additional cleavage. The breast lift is helpful for sagging breasts, however, scarring is more apparent than with a breast augmentation. Because the breast size is not increased with a breast lift alone, many women are disappointed with the less dramatic. outcome.
The benefits of a breast lift would include:
• drooping breasts are no longer
• repositioning of the nipple leaves a natural look
• better contour and firmer breasts
Salem Breast Augmentation
The primary reason for a breast augmentation is to increase the breast size by placing implants. Implants come filled with either silicone or saline. Saline can be less expensive, but fear of leakage and a less natural look makes silicone the more popular choice.
The benefits of breast augmentation include:
• There is a variety of sizes and shapes, which allow women to achieve the look they want.
• Scarring is inconspicuous
• Breasts are larger after the procedure
Should you have droopy breast, it may be necessary for you to have both a lift and augmentation. An augmentation alone will not reposition the nipples on a sagging breast. If both procedures are needed, they can be done in a single procedure.
Contact Board Certified Dr. Keith Neaman for a Breast Augmentation Consultation
Women who find themselves unhappy with the look of their breasts have many options available to them whether it be breast augmentation, breast lift, or a different breast procedure altogether. It's important to discuss your surgery with a board certified plastic surgeon such as Dr. Keith Neaman to assess all of your options. Schedule a private consultation today 844-338-5445.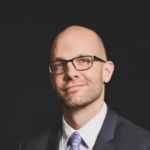 Dr. Neaman is a board-certified plastic surgeon that specializes in surgical body contouring. He prides himself on being on the cutting edge of plastic surgery. He takes an informative approach to each consultation, and through open dialogue and communication, he helps his patients decide on a treatment plan that meets their needs.