Posted on 16 Apr 2017
BREAST AUGMENTATION PROCEDURE IS STILL ONE OF THE MOST POPULAR PLASTIC SURGERY PROCEDURES PERFORMED IN THE UNITED STATES. IN FACT, BREAST AUGMENTATION IS ALSO ONE OF THE MOST POPULAR PROCEDURES PERFORMED RIGHT HERE IN SALEM. HERE, AT DR. KEITH NEAMAN'S PLASTIC SURGERY CENTER WE HAVE PATIENTS THAT TRAVEL FROM SURROUNDING AREAS SUCH AS, CORVALLIS, KEIZER, CANBY, STAYTON, AND SILVERTON TO HAVE BREAST AUGMENTATION PROCEDURES PERFORMED.IT IS VERY COMMON FOR WOMEN TO WANT A BREAST AUGMENTATION PROCEDURE, HOWEVER, MANY TIMES WHEN THEY CONSULT WITH THE PLASTIC SURGEON, THEY FIND OUT THEY NEED AN ACTUAL BREAST LIFT TO ACHIEVE THE DESIRED RESULTS THEY WANT. SOMETIMES SIMPLY PUTTING IMPLANTS AND PERFORMING A GENERAL BREAST AUGMENTATION PROCEDURE WILL NOT CORRECT THE SAGGING ISSUE A WOMAN IS FACING AND THEREFORE WILL REQUIRE A BREAST LIFT. THE BREAST LIFT CAN BE CARRIED OUT WITH OR WITHOUT IMPLANTS FOR THE ULTIMATE LOOK THE PATIENT IS HOPING FOR.
How Does One Tell If They Need More Than A Breast Augmentation?
Dr. Keith Neaman is a board certified plastic surgeon in Salem, Oregon. He finds that many of his patients who come in for a consultation for a breast augmentation do not understand what factors determine whether or not they should actually have a breast lift. To further complicate the issue, some plastic surgeons try to "spare" their patients from having to have a breast lift—but in reality, this is not a good way to approach what ultimately needs to be performed. Rather, what Dr. Neaman uses to determine what a patient needs is whether or not that patient would get a good result from a breast augmentation alone or whether they really need the breast lift.
Two questions that can help to address whether or not you need a breast lift rather than just a breast augmentation are as follows:
1. If you look at your breast fold, are your nipples at it or below the level of your breast fold?
2. Do you have severe laxity or loose skin to your breasts?
If you answered yes to either of these questions, then there is a good possibility that you may need a breast lift.
Why Won't Just A Breast Augmentation Work?
The reason why a breast augmentation may not work if you have low positioned nipples or severe laxity is due to a couple of reasons. First, if your nipples are too low. Second, you have a breast augmentation performed (with no lift) the implant will appear to sit too high, making it look as if the breast tissue is falling off the chest area. If you perform a breast lift with implants, it will elevate the entire nipple/areola to the optimal position making the breast appear natural and in a normal position. This method gives the patient a look they want to achieve.
If the patient has loose skin (due to significant weight loss or post-breastfeeding), then you will really need to have the breast reshaped to help create the more youthful breast that you may have once had. This is very common to see in mothers who come to see Dr. Neaman for breast augmentation in Salem. Most patients see their sagging and loose breasts and want volume replacement with a breast augmentation. However, sometimes it is just not that easy. Placing breast implants inside won't tighten the skin around the implant or fix the "upper pole" of the breast, so therefore a breast lift is combined with augmentation. This is the most common type of breast lift and will really create a more optimal result for the patient.
Breast Augmentation vs. Breast Lift – Discuss With Dr. Keith Neaman
It is vital to learn and discuss with your plastic surgeon the differences of breast augmentation and breast lift and which you are a candidate for. If you have breasts that have a low facing nipple or laxity issues by simply augmenting the breasts, you may just give yourself bigger and droopier breast.
If you are thinking about a breast augmentation and are unsure if you need a breast lift, and live in Salem or the surrounding communities of Albany, Corvallis, Station, McMinnville, Wilsonville or Keizer, give board certified plastic surgeon, Dr. Keith Neaman a call for a consultation at (844) 338-5445. Together you can discuss what options or approach would be best for you.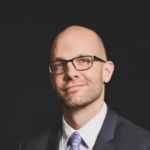 Dr. Neaman is a board-certified plastic surgeon that specializes in surgical body contouring. He prides himself on being on the cutting edge of plastic surgery. He takes an informative approach to each consultation, and through open dialogue and communication, he helps his patients decide on a treatment plan that meets their needs.