Posted on 09 Apr 2017
SALEM, OREGON HAS THEIR VERY OWN EXPERIENCED, BOARD CERTIFIED BREAST AUGMENTATION SURGEON RIGHT HERE IN TOWN. NOW MAKING IT CONVENIENT FOR SO MUCH MORE TO ACHIEVE THE BODY GOALS THEY HAVE HAD IN MIND, WITHOUT HAVING TO DRIVE TO PORTLAND. WHEN DEALING WITH SURGERY AND YOUR HEALTH, IT IS ALWAYS GREAT TO HAVE THE CONVENIENCE OF SOMETHING CLOSE—EVEN BETTER WHEN THEY ARE PROFESSIONAL AND EXPERIENCED IN THEIR PROFESSION.
Meet Dr. Keith Neaman Board Certified Plastic Surgeon
Dr. Keith Neaman is a board-certified plastic surgeon located in Salem, Oregon. He specializes in all aspects of plastic surgery from breast to face to body. He has made it his goal that in his practice to offer the newest and most innovative techniques and procedures, which allows for more options for patients who all have various needs and desires when it comes to their plastic surgery goals.
One of the greatest attributes of Dr. Neaman is his ability to listen to his patients. During your breast augmentation consultation or other surgical procedure, Dr. Neaman will go to great lengths to understand your desires so that he can assure you that you will get the results you are hoping for. Everyone is unique, so it is important that together, as a team, you build the best treatment plan for you.
Dr. Neaman sees patients from not only the Salem area but also from neighboring towns such as Corvallis, Keizer, Canby Station and Albany for surgeries such as Breast Augmentation. It has made it so convenient for patients to have such a skilled, professional and caring plastic surgeon so close to home.
Besides just having your initial breast augmentation consultation, there will also be the pre-op appointment, actual surgical procedure, post op appointment and then follow up appointments after that. Being close to home, and also knowing you are in amazing hands can indeed make all the difference in a full and complete recovery. Dr. Neaman is committed to the community both locally and globally. He is a cofounder of the OHSU Foundation Craniofacial Fund, which hosts the Smiles of Oregon fundraiser for underserved Oregon children who require craniofacial care. Additionally, he has spent some time in India as part of Operation Smile.
Whether you are looking for a breast augmentation, breast lift, breast reconstruction, tummy tuck or another surgical procedure, we know that you will be in great hands and incredible care with Dr. Keith Neaman. If you are on a quest for the right board certified plastic surgeon and live in Salem, Keizer, Albany, Corvallis, McMinnville, Silverton or other surrounding areas, be sure to call Dr. Neaman at (844) 338-5445. You will be glad that you did!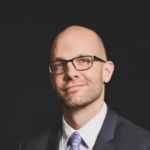 Dr. Neaman is a board-certified plastic surgeon that specializes in surgical body contouring. He prides himself on being on the cutting edge of plastic surgery. He takes an informative approach to each consultation, and through open dialogue and communication, he helps his patients decide on a treatment plan that meets their needs.