Posted on 17 Mar 2016
Our practice consults with a lot of potential patients considering having plastic surgery. The vast majority of the people we see are here for all the right reasons. However, part of our job is not just hearing what procedure they are interested in but also WHY they want a procedure to have permanent physical changes. We routinely perform breast lifts, breast augmentation, tummy tucks, facelifts, and more.
As we evaluate, from time to time, we encounter rare cases in which Dr. Neaman will advise a patient against plastic surgery. To give some insight on this, below are a few reasons you should NOT consider plastic surgery:
You are having surgery to please or impress someone else
Plastic surgery is, well…surgery, and it comes with certain risks and recovery times. Now, we're no therapists, but we are here to tell you that any relationship worth having, is one that will thrive before, and not just after, any drastic physical changes.
You are interested in a procedure or treatment because it is the latest trend or fashion
Never have a permanent surgical procedure performed because it is the "new" look or one of the latest trends. Although this may be OK (and we're still skeptical on this one) for clothes and/or makeup, trends are ALWAYS temporary and surgery is not.
You are feeling down and are looking for a "pick me up"
If we were honest with ourselves we would all admit that there are times we go to the mall, the gym or, God forbid, the salon, looking to break out of a funk. However inappropriate these purchasing decisions may be at the time, none are as permanent and dramatic as surgery. In fact, we tend to get emotionally down when we are physically stressed, and it is not uncommon for these negative feelings to add to the post-surgery blues, a period of time where folks in recovery feel worse than they did before surgery.
You are looking for a quick weight-loss procedure
Trust us, even as staff we sometimes forget this. Plastic surgeons, by definition, deal mainly with the removal and reconstruction of skin. Although, there are surgical treatments for extreme weight loss, these procedures are generally performed by bariatric surgeons. It is only after a patient has lost the weight that plastic surgery comes in. At that time, patients may be evaluated as candidates for procedures such as tummy tucks or body lifts to remove the excess and hanging skin.
You have had a previous procedure and you think "it could just be a tiny bit better"
In addition to first-time patients, Dr. Neaman will also meet with folks who have had surgery elsewhere and are interested in a revision of that previous procedure. Most often, we are able to evaluate and work with these patients to come up with a plan to improve their result, but medicine is not an exact science. In fact, many would tell you plastic surgery is as much an art form, using the imperfect medium of skin. As such, plastic surgery results are most often dramatic and impressive, but not machine precise. We occasionally have to turn patients away when the optimal amount of improvement would be entirely outweighed by the risks of making things worse (aka Michael Jackson's nose job).
Over the years, we have had the opportunity to meet with many people. We did operate on most of these patients, but some were patients we simply helped to redirect. What we have learned is that timing is everything, and in many cases, patients will return to us when it makes the most sense for them individually.
Call Board Certified Dr. Neaman
Sure, it can be disappointing when we are unable to help directly, however, we have found that patients appreciate our concern for their whole being and that kind of care is the business we want to be in. Call Neaman Plastic Surgery to book your consultation and learn if you are a candidate for surgery.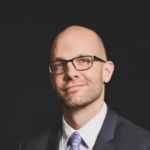 Dr. Neaman is a board-certified plastic surgeon that specializes in surgical body contouring. He prides himself on being on the cutting edge of plastic surgery. He takes an informative approach to each consultation, and through open dialogue and communication, he helps his patients decide on a treatment plan that meets their needs.