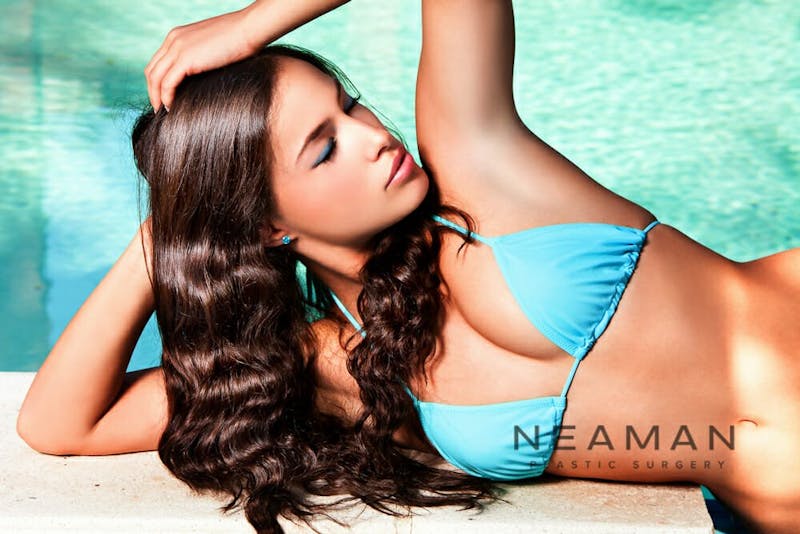 Yogis With Breast Implants: More Common Than You Might Imagine
How would you describe yoga to someone who's never heard of it before? What with the foam mat, the steamy rooms, and the super bendy positions, it's kind of hard to define. We're guessing words like "natural" and "spiritual" might come up. Perhaps "granola" and "hippie" too? Now try adding plastic surgery into that mix. Does it fit?
Despite what we know to be true, cosmetic enhancements are stereotypically viewed as anything but in touch with nature. Botox, breast implants, and everything in between just doesn't mesh with the working definition of "yogi" that many carry around in their back pockets.
As with many assumptions, this preconceived notion of what plastic surgery mean is flat out wrong. Based on Dr. Lavinia Chong's experience in the heart of Orange County, her patients want "smaller, shapely breasts," ones they can push up for special occasions but that don't look out of place in Lululemon.
"My breast implant patients are asking for beautiful Bs or curvy Cs, which can be 'dressed up' but look good when not wearing a bra," says Dr. Chong.
Breast Augmentation Size – What Should You Get?
The women she sees who are interested in breast augmentation have heard plenty of cautionary tales on their way to the doctor's office. Those stories range from the "Go bigger. You'll regret it when the swelling goes down" camp to the "I don't want porno boobs" side of the argument. Time and again, though, one theme becomes clear — and it's near and dear to the heart of any yoga lover: Aim for balance.
"The perception is that large breasts make a woman appear heavier," says Dr. Chong, "and that they get in the way and feel awkward when exercising."
Going too big is top of mind for many RealSelfers curious about a BA. "As plastic surgeons, I'm not sure how much you know about high planks and downward dog, but if you are a yogi, I'd love to hear the real input," one community member wrote under her question, " How Does Yoga Affect Breast Implants?"
The answer? Implants won't ruin your plank, two of our Top Doctors replied. "I've been married to a yoga instructor for over 10 years. She had breast implants put in around 12 years ago," wrote Dr. Carlos Castaneda. "Three kids and many yoga poses later, she has never had any issues with them."
Breast Augmentation Aesthetics
Back in her SoCal office, Dr. Chong has noticed a shift in the particular starlets her patients point to as the women they'd most like to resemble post-op.
Aesthetic "ideals" are trending away from voluptuous, Dr. Chong says. We're passing over the Scarlett Johanssons and Pamela Andersons of the world in favor of a Jennifer Garner or Gwen Stefani look, she adds.
Of course, it all comes down to what each individual woman feels is right for her body. "I am flawed and imperfect. I am all natural. I am all natural, with breast implants," writes yoga studio founder and frequent Huffington Post contributor Rebecca Lammersen of her experience as a yogi with implants.
"Yes, the all natural gal on the spiritual journey has breast implants," she continues. "The surgery was like hanging the last painting on the wall after moving into a new house, and living with implants is like living in that new house day after day, year after year. I still notice and appreciate the painting I hung that first day, but my awareness has shifted to how good I feel living within the warm walls of my home."
That's not too far off from what this RealSelfer and yoga instructor had to say about getting her breasts done. "I feel so much more confident," Yogaboobs told us. "I'd do it again in a heartbeat."
Contact Neaman Plastic Surgery
Board Certified Oregon plastic surgeon Dr. Keith Neaman can help weight the options for your breast augmentation surgery. Give us a call and schedule your free consultation today to learn more.