Posted on 30 May 2017
VISIA DIGITAL SKIN ANALYSIS IS AN EXCITING TECHNOLOGICAL INNOVATION AT NEAMAN MEDISPA THAT USES A MULTI-SPECTRAL IMAGING SYSTEM TO IDENTIFY PROBLEM AREAS OF YOUR COMPLEXION, ALLOWING YOU TO OBTAIN A CUSTOMIZED SKIN TREATMENT PROGRAM THAT SPECIFICALLY TARGETS THESE AREAS.
How Visia Digital Skin Analysis Works
The Visia Digital Skin Analysis is the first diagnostic tool to provide a clinical measurement of surface and subsurface epidermal irregularities and pigment conditions. The fantastic photographic technology captures a clear, multi-dimensional image of select facial areas, while carefully examining the severity of various age-related conditions such as:
Once your VISIA imaging session is complete, our medical esthetician will provide you a detailed complexion report that focuses on specific problem areas, compares your results with others your age, and included treatment recommendations specifically for your complexion.
Get Your Free Visia Skin Analysis at Neaman MediSpa
We at Neaman Plastic Surgery are proud to be able to offer you Visia Skin Analysis as an excellent and useful tool to aid you in your quest for beautiful, flawless skin. No matter what your age, you can improve your skin – you just need to know where to begin. Call Neaman Plastic Surgery at (844) 338-5445 and book this exciting look into your skin's future. The more you know, the more ammunition you have for the fight against premature aging.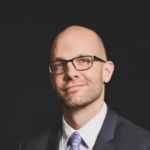 Dr. Neaman is a board-certified plastic surgeon that specializes in surgical body contouring. He prides himself on being on the cutting edge of plastic surgery. He takes an informative approach to each consultation, and through open dialogue and communication, he helps his patients decide on a treatment plan that meets their needs.