Posted on 21 Nov 2018
With the holidays approaching, Neaman MediSpa, voted #1 MediSpa of Mid-Valley, begins to see more and more patients coming in for a little touch up with dermal fillers and Botox. Who doesn't want to look their best during this time of year? If you're new to dermal fillers, you might not know what to expect. One thing is for sure; you can expect a young and radiant appearance to follow. But, depending on your particular skin and body type, you may experience slight bruising for the first few days. We understand, however, this is a busy time of year, and you don't have time to worry about covering up any signs of bruising. Fortunately, there are precautionary measures you can take to prevent the likelihood and intensity of post-treatment bruising.
Choose a Skilled Injector
This is a must regardless if you're worried about bruising or not. The person sticking the needle in you has a lot to do with whether or not you bruise and how well your results turn out. You want to select an injector who is properly credentialed and has experience using the particular injectable you have selected. An expert injector knows exactly where to inject the filler and how much solution to use. This is vital for minimizing post-treatment bruising.
Choose the Right Dermal Filler
This is also another must, but it's easy if you pick a skilled injector as they will be able to guide you in selecting the right injectable. At Neaman MediSpa, you will meet with one of our specialists and discuss your facial concerns. From there, they'll recommend the best filler for you based on your needs. If you have an event the next day, you may opt for something different than a hyaluronic filler, such as Juvederm or Restylane, because they must be injected deeper into the skin for effectiveness and are more likely to cause bruising. Always plan ahead.
Avoid Certain Supplements and Medications
You should avoid any medications that thin the blood or restrict the blood's ability to properly clot as this increases bruising. This includes NSAIDs such as Aspirin and Ibuprofen and. Ideally, you should refrain from taking these two weeks prior to treatment. Other supplements that should be avoided include Vitamin E, fish oil, flaxseed oil, and St. John's Wort. You should consult with your physician before you stop any prescribed medications or supplements. Other things to avoid – alcohol and vigorous activity as they can impact your blood vessels as well.
Neaman MediSpa Can Help!
Dermal fillers and Botox can have you looking fabulous in no time. Neaman MediSpa will help you prevent any adverse reactions including bruising following your treatment. If you're looking for an expert injector to give you the results you desire, call Neaman MediSpa at 844-338-5445 and schedule an appointment today!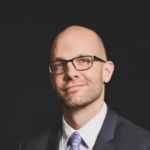 Dr. Neaman is a board-certified plastic surgeon that specializes in surgical body contouring. He prides himself on being on the cutting edge of plastic surgery. He takes an informative approach to each consultation, and through open dialogue and communication, he helps his patients decide on a treatment plan that meets their needs.