Posted on 26 Jun 2018
You finally decided to take some time for yourself and schedule your mommy makeover. The date is set, the procedures are selected, and now all that's left to do is wait and prepare. There are several things you can do before and after your mommy makeover that will help you achieve safe and beautiful results. Here are a few before and after tips to get you ready.
Fill Your Prescriptions
You should expect to experience some swelling and discomfort following your procedure. The last thing you want to have to worry about after surgery is having your pain medications filled. By filling your prescriptions ahead of time you can possibly cut down on the amount of discomfort you experience, as you will be able to begin taking your medication immediately after surgery.
Clean and Prepare Your House
After your mommy makeover, you will have to take time to rest. You won't be able to, nor will you feel up to, doing chores around the house. Make sure to have clean sheets on your bed and fresh linens ready for use. It's also a good idea to take care of any other housework or errands. So for example, wash the dishes, do laundry, go grocery shopping and pay bills. Set any items out that you will need after surgery, such as clothes so that they will be assessable and you won't have to endure physical stress to get to them.
Wear Your Compression Garment
Depending on what procedures you have elected to have, you may need to wear a compression garment. Do it! After a tummy tuck and liposuction, a compression garment will reduce swelling and help shape your new figure. Following breast augmentation, a surgical bra will be required to keep your implants in place and to heal faster.
Attend Follow-up Appointments
There's a reason follow-up appointments are made so don't skip them. Dr. Keith Neaman will assess your recovery and make sure you are healing correctly without any complications. If you have any drain tubes placed, he will be able to remove them at that time.
Contact Neaman Plastic Surgery – Voted 2nd Best Medical Practice Today!
The anticipation of your mommy makeover is an exciting time. You are so close to finally getting your pre-baby body back and showing off your new and enhanced curves. Even during all this excitement though, you need to be prepared so your recovery is as smooth as it can be. To find out more about what you can do to prepare for your mommy makeover, contact Neaman Plastic Surgery at (844) 338-5445 to schedule your consultation.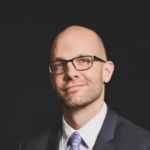 Dr. Neaman is a board-certified plastic surgeon that specializes in surgical body contouring. He prides himself on being on the cutting edge of plastic surgery. He takes an informative approach to each consultation, and through open dialogue and communication, he helps his patients decide on a treatment plan that meets their needs.