Posted on 10 May 2018
Neaman MediSpa is committed to offering the highest standard of fat reduction treatments to our valued patients. Sometimes, even with adequate diet and exercise some areas of the body are more resistant and maintain fat deposits. This can be very frustrating, especially for patients who try to lead a healthier lifestyle.
Don't let stubborn fat impact your mood or self-image. Rely on the world-renowned fat reduction treatments at Neaman MediSpa to help you solve that problem once and for all. Here are three of the top treatments available that can quickly and effectively improve those problem areas.
Vanquish Me Fat Reduction
Vanquish Me is an exciting option simply because it impacts the largest surface area of the body. Radiofrequency technology is used to reduce the circumference of the abdomen or inner and outer thigh. Heating up the fatty tissue helps reduce and eliminate fat cells.
Exilis Fat Reduction
Ultrasound and radiofrequency come together to stimulate the skin and melt away those pesky pockets of fat. Patients love that this process doesn't require needles or injections, but the result is impossible to deny. This process not only eliminates fat but also tightens the skin. People walk away look and feeling completely rejuvenated.
Cellutone Cellulite Reduction
Cellulite is a struggle for many people. It can greatly impact the clothes you wear or how you feel about yourself in general. Cellutone blasts away cellulite and leaves your skin looking tight and smooth. The process involves a mechanical vibration that targets deep tissue stimulation. What's even more amazing is this process is so effective that it requires fewer treatments.
Contact Neaman MediSpa Today For A Complimentary Consultation
You deserve to live your fullest life, and that can sometimes mean taking care of some of those trouble areas on your body. Learn which fat reduction treatment is right for you by contacting Neaman MediSpa offices at (844) 338-5445 to set up your complimentary consultation.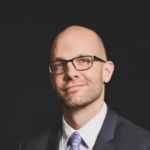 Dr. Neaman is a board-certified plastic surgeon that specializes in surgical body contouring. He prides himself on being on the cutting edge of plastic surgery. He takes an informative approach to each consultation, and through open dialogue and communication, he helps his patients decide on a treatment plan that meets their needs.