Posted on 18 May 2017
WITH ALL THE SKIN CARE TREATMENTS AND OPTIONS AVAILABLE, WHY NOT MAKE USE OF A MEDISPA FOR YOUR SKIN CARE NEEDS? HAVING AN ARRAY OF TREATMENTS AND PRODUCTS UNDER THE ROOF ON SITE, A PLASTIC SURGERY OFFICE WITH A STATE OF THE ART MEDICAL DAY SPA IS TRULY THE BEST OF BOTH WORLDS.WALK INTO ANY STORE OR SPA, AND YOU ARE IMMEDIATELY FACED WITH A PLETHORA OF FACIAL SKIN CARE PRODUCTS THAT WILL ASSUREDLY ADDRESS ANY CONCERN YOU MAY HAVE EVER HAD ABOUT YOUR SKIN. IT IS UNDERSTANDABLE TO BE OVERWHELMED BY ALL OF THESE LOTIONS, OILS, AND SERUMS AND TO LEAVE WITH MORE QUESTIONS THAN YOU CAME IN WITH. WHAT IS THE BEST OPTION FOR MY SKIN? DO I NEED THIS OR THAT TO MAINTAIN GOOD SKIN HEALTH? IS THERE ANY SCIENCE BEHIND ANY OF THESE INGREDIENTS? WILL I SEE RESULTS? IS THERE SUCH THING AS A SKIN CARE ANALYSIS?
Sunscreen and Skin Care
The skin is the largest organ in the human body and is regularly damaged by the effects of sun and smoke. This results in skin that is dull and dry with sunspots or other discoloration. Additionally, aging and the repetitive movements of the face from the underlying muscles can lead to lines and wrinkles. How then can we address these changes or, better yet, prevent them? The answer is easy. Two products are an essential part of a healthy skin care regimen: sunscreen and vitamin A (retinol) derivatives.
Broad-spectrum sunscreen can dramatically improve the appearance and health of the skin. It is designed to protect your skin from ultraviolet A (UVA) and ultraviolet B (UVB) radiation, which can cause direct and indirect cell and DNA damage. This results in degradation of collagen, an increase in pigment, and a decrease in cell turnover. Ultimately, this results in signs of facial photoaging, lines, pigment changes, and an overall unhealthy appearance to your skin. Daily use of sunscreen can diminish these signs. Additionally, its use can prevent skin cancers. Sunscreen should be used daily and reapplied throughout the day, rain or shine!
Vitamin A in Skin Care
Vitamin A (retinol), and its' derivatives are powerful anti-aging ingredients. Retinoids, retinoic acid (Retin-A), tretinoins, retinaldehydes, and retinyl esters are all in the vitamin A family. They help increase collagen content in the skin to decrease fine lines and increase cell turnover. Additionally, they can be used to treat acne by decreasing cell debris that can block pores. Retinols can, however, result in skin irritation, peeling or flakiness, and sun sensitivity, so it is important to use these products with sunscreen and under the care of your plastic surgeon and medispa.
While sunscreen and vitamin A products are the biggest bang for your buck, there are many additional acids and antioxidants on the market, which may improve your skin health. It is important to consult with your plastic surgeon and medical day spa to find the right regimen for you. Together, your skin care concerns can effectively be addressed.
Ask the Experts at Neaman MediSpa – Free Consultations
Don't waste time and energy shopping for the newest and greatest skin care lines. Neaman Medical Day Spa, under the supervision of a certified plastic surgeon Dr. Keith Neaman, has done all the research for you. It's time to put your skin first. Give Neaman MediSpa a call at (844) 338-5445 and reserve your complimentary consultation.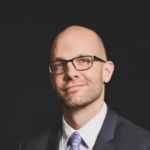 Dr. Neaman is a board-certified plastic surgeon that specializes in surgical body contouring. He prides himself on being on the cutting edge of plastic surgery. He takes an informative approach to each consultation, and through open dialogue and communication, he helps his patients decide on a treatment plan that meets their needs.