Posted on 06 Sep 2016
Choosing to have a breast augmentation is a very personal decision and varies for each person who is having one. Many women choose to undergo a breast augmentation to replace diminished volume from weight loss or from breastfeeding, while others opt for breast augmentations to correct their breast size and have a more proportionate body.
In addition to decisions such as, size, shape, incision location, another very common question is whether or not to have silicone or saline implants. There are a variety of reasons to choose one versus the other, and can depend on each individual circumstance. Here are a few common deciding factors patients discuss.
Why Women Choose Saline Breast Implants
One of the most popular reasons why a woman chooses saline over silicone is that the implants are filled with sterile salt water, and if there is ever a rupture the fluid is naturally absorbed through your body. In addition, should the implant leak, the implant will collapse and it will be very apparent that a replacement is needed. Some surgeons feel they are able to obtain better symmetry with this option. The benefit of saline implants is that the size is adjustable during surgery by filling the implant with more or less saline.
Why Women Choose Silicone Breast Implants
Many women choose Silicone implants because they tend to look and feel more natural and are more likely to stay in shape if a rupture does occur. Silicone breast implants are filled with a highly cohesive silicone gel and most types of silicone gel implants are wrapped in 3 layer shells for maximum protection Unlike the saline breast implants, which need to be filled after being inserted into the breast, silicone gel implants are pre-filled.
Talk with A Board Certified Plastic Surgeon – Dr. Keith Neaman
Whether you choose saline or silicone gel breast implants, they are both safe to use and do not pose any long-term health hazards, even if a rupture occurs. Depending on the overall look you are desiring you and your board certified plastic surgeon can discuss the pros and cons, and risks and benefits of each type of implant. Call 844-338-5445 to book your consultation with Dr. Neaman today.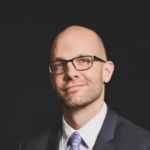 Dr. Neaman is a board-certified plastic surgeon that specializes in surgical body contouring. He prides himself on being on the cutting edge of plastic surgery. He takes an informative approach to each consultation, and through open dialogue and communication, he helps his patients decide on a treatment plan that meets their needs.