Posted on 05 Apr 2018
Just the thought of cellulite is enough to make most women spend a few extra minutes running like a hamster on a wheel. Not to mention the several extra dollars willing to be spent on anti-cellulite pills, creams, and gels. For most women, cellulite is unavoidable, but it is still one of the biggest complaints they have about their bodies. No one wants those unsightly dimples taking up residence on their thighs, hips or buttocks. Luckily, you no longer have to worry about the dreaded c-word. Neaman MediSpa is proud to offer a non-surgical approach to saying goodbye to cellulite and hello to beautiful smooth legs – meet Cellutone!
What is Cellulite?
There is the misconception that cellulite is fat. This is definitely not true as women who are thin and in shape are even plagued with cellulite. Cellulite is actually a condition when waste and fat build-ups and pushes through the connective tissues underneath the skin to cause a dimpled appearance. The lumpy and uneven flesh occurs because the connective fibers are weak and have lost their elasticity. Genetics, age, and hormones can all be culprits to this common but often embarrassing condition.
How to Remove Cellulite? Cellutone – A Non-Surgical Approach To Reducing Cellulite
If only there were a magic pill you could take to eliminate the appearance of those pesky dimples. Unfortunately, there isn't, but there is a new non-invasive medispa treatment that is just as easy. Cellutone can help you achieve visible cellulite reduction results with absolutely no downtime and no anesthesia. Cellutone is a treatment modality that uses targeted vibrations to increase blood supply and provide better lymphatic drainage. By eliminating the waste, you are eliminating the cellulite's lifeline.
How Is Cellutone Performed?
Treatments are performed at Neaman MediSpa and are fast and pain-free. A gel is placed on the treatment area, and a handheld device that administers the vibrations is glided across your body. Improved skin texture and tone is visible after just one treatment. Cellutone can be performed as a standalone procedure but can often provide even greater results when used alongside Exilis Elite or Vanquish Me. Exilis and Vanquish are fat reduction treatments that utilize radiofrequency technology to eliminate fat and tighten skin. When combined with Cellutone, these non-invasive body contouring procedures can give you a younger and firmer profile.
Complimentary Cellulite Reduction Consultations at Neaman MediSpa
Don't let cellulite keep you from showing off your legs. Neaman MediSpa offers non-invasive body contouring procedures that can reduce the appearance of lumpy, uneven skin. Stop wondering how to remove cellulite and do it by contacting Neaman MediSpa today at 844-338-5445 and schedule your appointment.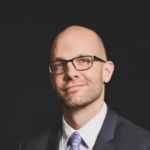 Dr. Neaman is a board-certified plastic surgeon that specializes in surgical body contouring. He prides himself on being on the cutting edge of plastic surgery. He takes an informative approach to each consultation, and through open dialogue and communication, he helps his patients decide on a treatment plan that meets their needs.