Posted on 29 Jan 2019
Just as age, gravity, and other factors affect your body and face, they also affect your breasts. It's common as women get older for their breast skin to become slightly saggy. This causes the breasts to droop and sit lower on the chest as well as creating a deflated appearance. Dr. Keith Neaman, Salem Oregon Plastic Surgeon, performs breast lifts for women who seek an effective solution for restoring the shape and position of their breasts and to give them a much-needed lifted appearance.
Lift Your Breasts, Lift Your Self-Confidence
There are many reasons that lead women to consider having a breast lift. There's no ideal or perfect age to have a breast lift as every woman is different and experiences aging differently. Specific life changes that are unique to each individual can alter the breasts and cause women to resort to plastic surgery. A few of the reasons that many women elect to have a breast lift include:
Aging: You can't run from it and you can't hide from it. Aging will catch up with you at some point. Just as aging can affect the skin on your face, it can also affect the health of the skin on your breasts. Skin is made of collagen and elastin. Over time, the body slows down on the production of these proteins causing the skin to become inelastic. Once you throw gravity into the mix and your breasts start to hang down a little more, the breast skin becomes stretched. This leaves the top part of your breasts lacking volume and appearing wrinkly. This is why older women commonly experience misshapen and soft breasts.
Pregnancy: A breast lift, with or without breast implants, is a common procedure included in a mommy makeover. Pregnancy and breastfeeding can stretch the breast skin as the breasts fill up with milk. Similar to what happens with age, the skin loses elasticity and once breastfeeding is completed and milk production stops, the breasts can look severely deflated due to loose, excess skin.
Weight Loss: Breast tissue is fat so when extreme weight loss occurs, the breasts are one of the first places it disappears from. However, the skin remains, and it isn't always pleasant. Dramatic weight loss often leaves the breasts looking saggy and misshapen.
Schedule A Breast Lift Consultation With Oregon Plastic Surgeon Dr. Keith Neaman
A breast lift can restore volume and help shape the breasts by removing excess, sagging skin that is keeping you from having the beautiful breasts you remember having before life took its course. Breast augmentation with a breast lift is easily able to be combined and they are an extremely low-risk procedure that yields pleasing successful results. Contact Neaman Plastic Surgery at 844-338-5445 and get on the road to lifting your breasts and overall appearance.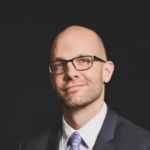 Dr. Neaman is a board-certified plastic surgeon that specializes in surgical body contouring. He prides himself on being on the cutting edge of plastic surgery. He takes an informative approach to each consultation, and through open dialogue and communication, he helps his patients decide on a treatment plan that meets their needs.