Posted on 16 Nov 2017
If you are reading this blog, you have more than likely been seriously considering getting a breast lift. Obviously, you are not alone, as breast lift surgery has risen 89% since the year 2000. Those numbers tell you something about the success rate and that basically, "the word is out" that breast lifts are the bomb!
Doing some research on breasts lifts and finding out pertinent information concerning them, can help to make the consultation process more productive. You will be in a position to ask more specific "doctor related" questions during the initial consultation and find out if the plastic surgeon you are seeing is the right match for you.
It is very wise for you, as a potential surgical patient, to prepare a list of questions in advance and bring it along with you at the time of the initial consultation for your potential breast lift. This will make the consultation process much more efficient, and none of the important questions will be forgotten. A committed and dedicated surgeon will make sure that the patient fully understands the answers to their questions and will address all concerns and any fears or doubts about the potential breast lift surgery.
With the right surgeon, no question will be insignificant or routine. Your questions should be answered as though it was the first time they were ever asked.
Consideration should be given to getting answers to the following questions:
• Do you have a board certification in plastic surgery?
• How long have you trained and practiced in the field of plastic surgery?
• Would you perform the breast lift at a hospital, a surgical center or a private surgical suite?
• Am I a good candidate for breast lift surgery?
• Would you recommend breast lift as a standalone procedure or in conjunction with breast implants in my case?
• Will I need to make any adjustments in lifestyle and current medications before the surgery?
• How much time will it take for recovery after a breast lift, and is the recovery going to be painful?
• Will I be in a position to breastfeed in the future?
• What are the potential risks and complications associated with a breast lift?
• How obvious will the scars be after breast lift surgery?
• Is there a provision for breast revision procedure if the outcome is not as per the goals we agree upon?
• Which surgical technique would you recommend for my breast lift?
• May I look at breast lift before and after images to have a more realistic understanding of the results?
• Would you show me testimonials of previous patients who may have previously received plastic surgery from you?
Contact Dr. Keith Neaman in Salem, OR
Dr. Keith Neaman is a board certified plastic surgeon serving Salem and the surrounding areas. During your consultation, he will answer any and all questions you may have. Dr. Neaman and his staff look forward to meeting with you and helping you decide if a breast lift is in your future. Give his office a call at (844) 338-4445.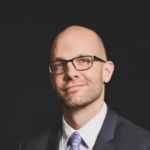 Dr. Neaman is a board-certified plastic surgeon that specializes in surgical body contouring. He prides himself on being on the cutting edge of plastic surgery. He takes an informative approach to each consultation, and through open dialogue and communication, he helps his patients decide on a treatment plan that meets their needs.