Posted on 14 Nov 2017
Indeed, there are some interesting facts about the history of breast augmentation, tummy tucks and mommy makeovers and some are not for the faint of heart. Humans are an interesting species, wanting what they want, when they want it. That is true now, and it was true back in the 1800's when the first medically performed plastic surgery procedures took place.
Breast Augmentation History Facts
• 1895 – The first breast implant surgery was performed at The University of Heidelberg in Germany, but it wasn't really for cosmetic purposes. The doctor, Vincent Czerny, took fat from a female patient's hip and implanted it into her breast, which needed reconstruction after the removal of a massive benign tumor. So essentially the first, "implant" wasn't for enlargement at all, but to reconstruct a breast after a devastating surgery.
• 1960 – The first silicone breast implants as we know them now (silicone as a cohesive mass inside a kind of "bag") — had their introduction in the 1960s, developed by Doctor Thomas Cronin and his colleague Frank Gerow. It's reported that he got the idea after a plastic bag of blood felt weirdly breast-like. These breast implants were first tested on a dog. Yes, the first owner of silicone breast implants was a dog named, Esmerelda. Perhaps she would have kept them for longer if she hadn't started chewing the stitches after a few days.
Tummy Tucks History Facts
• 1870's – The tummy tuck "technique" became especially useful for treating injured World War I soldiers. After treating millions of wounded soldiers, surgeons eventually refined their techniques, creating the foundation for modern plastic surgery. During the 1970s and 1980s, doctors performed tummy tucks for patients suffering from conditions like an umbilical hernia. Over the years it became the "go to" for removing excess skin.
Mommy Makeover History Facts
• Today – The mommy makeover has evolved from a few plastic surgery procedures and from the fact that over the years, plastic surgery has proven itself to be safe and effective in the majority of cases. By adding different procedures to one surgical event, both time and money are saved. It has gotten to the point where it is "odd" to have procedures spaced apart and not performed in one surgery.
Breast Augmentations, tummy tucks and mommy makeovers all come with a history. The plastic surgeries of today have learned from the past and have thrived through that learning process. It is interesting to look back at how plastic surgery has changed over the years, not only in the techniques themselves, but also the underlying psychology of "why" we choose plastic surgery.
Contact Neaman Plastic Surgery in Salem, OR
Dr. Keith Neaman is a board certified plastic surgeon who has dedicated himself to providing safe and effective surgical procedures to those patients who wish to have them. Plastic surgery isn't for everyone. However, hundreds of people find themselves happier, and their self-esteem emphatically increased with a little help from Dr. Neaman. If you are considering breast implants, a tummy tuck or mommy makeover, contact Dr. Neaman at (844) 338-4445.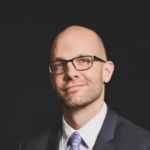 Dr. Neaman is a board-certified plastic surgeon that specializes in surgical body contouring. He prides himself on being on the cutting edge of plastic surgery. He takes an informative approach to each consultation, and through open dialogue and communication, he helps his patients decide on a treatment plan that meets their needs.