Posted on 09 Feb 2017
You've probably heard all of the possible solutions for getting your pre-baby body back, but if you are serious and want the ultimate solution, a mommy makeover could be the procedure you've been looking for.
Now you have that beautiful baby, but what happened to the beautiful body you once had? We all have to face the fact, pregnancy, delivery, and childbirth, not to mention breastfeeding, plays havoc with a woman's body. It is probably one of the more challenging and transforming things a woman's body can be put through, and the after effects create different issues for different woman.
Defining A Mommy Makeover
A mommy makeover is not a "one size fits all" procedure. It will specifically mean different things to different people, but generally speaking, a mommy makeover is a set of procedures designed to rejuvenate and restore a woman's body after childbearing. The procedure can likely include a breast lift, a tummy tuck, and liposuction.
Mommy Makeover Consultation
Here is your chance to ask questions, not only about the procedure but also to the doctor. Most initial mommy makeover consultations would take about an hour. Choosing the surgeon that is right for you and has the background and experience you are looking for is vital. It is the single most important factor in a successful procedure. Learn more about Board Certified Dr. Keith Neaman.
You and the doctor you choose should have an easy, open relationship with one another. Being open and honest with your ideas and expectations is vital for a successful outcome.
Additionally, at your consultation, the doctor will:
• Perform a detailed physical exam
• Talk about your expectations
• Give you recommendations
• Answer any and all of your questions
Your consultation is the great time to request seeing his before and after photos of past surgeries he has performed, giving you an opportunity to see for yourself what to expect. It's always important to discuss and agree on the specifics of the aesthetics and mechanics of your surgery so that optimal results are obtained.
Which Mommy Makeover Procedures Are Right For Me?
Again, let's remember that not every woman is created equally in regards to what procedures should be included in your mommy makeover. Everyone's body is different and responds in a unique way to the process of childbearing. However, whatever your particular issues are, a mommy makeover can leave you feeling restored, rejuvenated, hopeful and beautiful. The procedures normally considered in a mommy makeover are:
• Liposuction – a procedure whereby pockets of stubborn fat are basically "vacuumed" away.
• Tummy tuck – this procedure surgically removes the excess skin from the abdomen, leaving a smooth exterior.
• Breast lift – basically involves lifting the breasts and repositioning the nipple, restoring the breasts to pre-pregnancy shape.
Contact Neaman Plastic Surgery for a Mommy Makeover Consultation
If you have decided that the time is right for your mommy makeover, contact Neaman Plastic Surgery for your private, individualized consultation. Our talented and professional team will guide you through your very personal and unique journey. Be confident in knowing that our goal is as yours is, a safe and uneventful procedure that gives you the ultimate results you desire – 844-338-5445.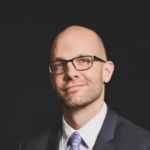 Dr. Neaman is a board-certified plastic surgeon that specializes in surgical body contouring. He prides himself on being on the cutting edge of plastic surgery. He takes an informative approach to each consultation, and through open dialogue and communication, he helps his patients decide on a treatment plan that meets their needs.