Posted on 25 Jul 2017
MOST MEN HAVE SURELY HEARD ABOUT BOTOX BEFORE? MAYBE THE ARGUMENT ABOUT WHETHER A CERTAIN MOVIE STAR'S LIPS ARE REAL OR INJECTED WITH BOTOX? MAYBE THEY'VE OVERHEARD WOMEN DEBATING ABOUT WHETHER OR NOT TO HAVE THE PROCEDURE DONE? REGARDLESS, MOST GUYS THINK OF BOTOX IN THE SAME VEIN AS FEMININE PRODUCTS: FOR WOMEN ONLY.THIS IS NOT TRUE THOUGH. IN FACT, STATISTICS SHOW THAT MORE AND MORE MEN ARE GETTING BOTOX TREATMENTS IN MEDISPA SETTINGS, AND IT'S NOT JUST RESTRICTED TO ANCHORMEN OR ACTORS.
Botox for Men
As a male, Botox may be a good option for you. Whether you desire to smooth out those forehead wrinkles, soften your look, lift up the sag/tighten your skin, end excessive underarm sweating, or even to take care of the skin around your face and limit the effects of future aging, Botox can help.
In fact, men are signing up for "Brotox" because they want to look and feel better about themselves, feel more attractive, and look more rested and fit, but the biggest motivator for men getting Botox is to remain competitive in the marketplace. Looking young can give them that edge.
Statistics for Men and Botox
In 2014, over 400,000 men received Botox treatments, which many not seem like much, but that represents a 337% increase since 2000. The year 2016 saw the number rise to over 450,000. The average age of men going for treatments is also decreasing each year from 42 with some men as young as 28 signing up for it.
If Botox can help men look younger, feel better about themselves, and stay competitive in the market, why aren't, even more, men doing it? The simple answer is social stigma.
Aside from the belief that cosmetic surgery is for women (not true), a lot of men believe they need to wear aging on their face as a sign of masculinity (also not true). Other concerns are about safety, a length of time for the procedure, and loss of feeling, all of which are unfounded concerns. Botox injections have been FDA approved since 2002, most treatments take 10 minutes, and any loss of feeling is typically recovered within a few hours of treatment.
Get a Free Botox Consultation Today at Neaman Medispa in Salem, OR
If you want to look and feel younger, boost your confidence, and give yourself an edge, contact us for a free Botox consultation and we'll be happy to discuss any questions or concerns you might have about getting a Botox procedure. Dr. Keith Neaman's experience and expertise can help make an informed decision. Call Neaman MediSpa at (844) 338-5445 to schedule your private consultation.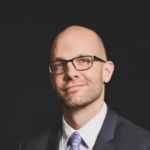 Dr. Neaman is a board-certified plastic surgeon that specializes in surgical body contouring. He prides himself on being on the cutting edge of plastic surgery. He takes an informative approach to each consultation, and through open dialogue and communication, he helps his patients decide on a treatment plan that meets their needs.