Posted on 13 Oct 2015
Melasma Overview
While prevention is the best course of action (daily sun protection is a must), certain treatments, like chemical peels, can reduce the appearance of melasma.  In patients who experience melasma, the skin of their face is prone to brown spots and uneven pigmentation. Melasma is also known as the "mask of pregnancy" because of its prevalence among pregnant women.
Melasma Causes
Melasma causes are believe to include:
Hormones including estrogen and fluctuations in hormone levels
Genetics
Sun Exposure
Inflammation or irritation
Heat (for example cooks seem to be more prone to developing melasma, though it may be related to #4).
Melasma may worsen with birth control pills, exogenous estrogens, pregnancy, estrogen replacement therapy, and even plant estrogens in your diet.5508
Although estrogen has long been felt to be central to the cause of melasma, there are few studies to prove this. One can speculate, and since we do not have the research to back this up, the higher levels of estrogen AND progesterone during pregnancy and oral contraceptives do indeed play a role in melasma.
Melasma prevention tip: If you do not pay attention to the sun protection, you can treat melasma all you like and it will simply recur.
Melasma treatment: Is there a cure for melasma?
Unfortunately, there is no known permanent cure for melasma. Melasma is a common disorder caused by increased pigmentation of the skin, usually on the exposed areas of the face. It is more common in women with darker skin tones and women who are pregnant, on birth control pills or taking hormone replacement.
Sun avoidance/sun protection and sunscreen use, daily is probably the most important intervention you could do for melasma.
A broad spectrum sunscreen with titanium dioxide, zinc oxide or avobenzone is suggested.
Treatments or interventions that can help reduce melasma include hydroquinone (e.g. Triluma), a series of light chemical peels, azelaic acid, IPL, and Fraxel.
Melasma Treatment Options
Contact Neaman Plastic Surgery today for a consultation on melasma and removing brown spots. You can also learn more by calling 844-338-5445 today.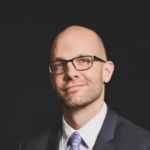 Dr. Neaman is a board-certified plastic surgeon that specializes in surgical body contouring. He prides himself on being on the cutting edge of plastic surgery. He takes an informative approach to each consultation, and through open dialogue and communication, he helps his patients decide on a treatment plan that meets their needs.