Posted on 17 Jan 2017
You've lost all that weight, and now you need a body lift? Life isn't fair, is it? But we need to face the fact that that stretched out, saggy skin that you see in the mirror isn't going anywhere. Not unless you make that final decision to get rid of it once and for all.
There are some viable surgical options for ridding yourself of this flat that keeps hanging on. Let's go over the options and see which one may be the one suited for you.
The Body Lift
The Body Lift Surgery option takes on many forms depending upon your needs. Patients who have had massive weight loss through bariatric surgery are candidates for this option. A body lift involves the abdomen, buttocks, hips and thighs and requires a circumferential incision, addressing the back, flanks, and abdomen, also. Many people pair the body lift with other procedures, such as an arm lift or breast lift.
Thigh Lifts
After weight loss, the thighs tend to be the area most difficult areas to thin down. It becomes nearly impossible to attain smooth, well-contoured thighs. Thigh lifts reshape the upper part of the leg, and what type of lift to be done will be discussed with you. An inner thigh lift removes excess skin from inside the leg area; the bilateral thigh lift removes it from both sides.
Arm Lifts
Sagging skin under the arms makes summertime a nightmare. Wearing short sleeves isn't fun anymore. An Arm Lift removes the sagging skin and re-contours the upper part of the arm, additionally strengthening the inner structure if needed.
Body Contouring Surgery After Weight Loss
There are a variety of viable options if excess skin is making you feel uncomfortable and self-conscious. Choosing a well trained, board certified plastic surgeon is of utmost importance – please meet board certified Dr. Keith Neaman. Our outstanding team of professionals can help to guide you through this journey. Call Neaman Plastic Surgery to assist you in being that person you want to see in the mirror – 844-338-5445.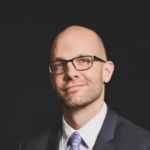 Dr. Neaman is a board-certified plastic surgeon that specializes in surgical body contouring. He prides himself on being on the cutting edge of plastic surgery. He takes an informative approach to each consultation, and through open dialogue and communication, he helps his patients decide on a treatment plan that meets their needs.