Posted on 09 Jan 2019
At Neaman Plastic Surgery one of the most common questions we get in regard to liposuction is whether or not it can get rid of cellulite. Liposuction performed by Dr. Keith Neaman, Salem Oregon Plastic Surgeon, is a great way to put the finishing touches on your body. However, cellulite and fat removal with liposuction do not go hand-in-hand, and here's why.
What Is Cellulite?
The first question that has to be addressed is, what exactly is cellulite? Many people believe that cellulite is fat and that is definitely a big NO. And just because you get rid of fat, that doesn't mean your cellulite is going to disappear forever. Cellulite is actually a condition that occurs due to weak connective tissue under your skin. Age, genetics, hormones and your physical health all play a role in whether or not you will be plagued with those unsightly dimples. Cellulite becomes visible when fat cells (no matter their size) apply pressure to your damaged and loose connective tissue.
Cellulite is commonly located on the hips, thighs, and buttocks. Because cellulite isn't fat, it can't be removed via liposuction. It would be great if it could but sadly it can't. In fact, liposuction could possibly worsen the appearance of your cellulite. When cellulite is your primary concern, it is best to consider Cellutone, a non-invasive treatment that specifically targets cellulite and improving the texture and tone of your skin.
Use Liposuction to Contour Your Body
When performed correctly and for the right reasons, lipo can shape and tone your figure. from head to toe, to give you lean contours. It should never be used as a weight loss measure, but when combined with a mommy makeover or a tummy tuck, it can rid your body of stubborn pockets of fat that have proven to be resistant to even your best efforts at diet and exercise. Liposuction can even be paired with Cellutone to address cellulite while also focusing on fat removal.
Contact Oregon Plastic Surgeon Dr. Keith Neaman For Fat & Cellulite Removal
When electing to have plastic surgery or any type of cosmetic procedure, it is important to remember that every patient is different and will yield different results. If you desire a sleeker and smoother figure, contact Neaman Plastic Surgery to discuss your body contouring and cosmetic options. Call 844-338-5445 to schedule your consultation today!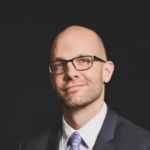 Dr. Neaman is a board-certified plastic surgeon that specializes in surgical body contouring. He prides himself on being on the cutting edge of plastic surgery. He takes an informative approach to each consultation, and through open dialogue and communication, he helps his patients decide on a treatment plan that meets their needs.