Posted on 15 Feb 2018
Liposuction is the only option to immediately and permanently remove target fat from the body. Every person has a set amount of fat cells. Although diet and exercise can shrink fat cells, they never go away entirely. Fat distribution also plays a role, and there's no natural way to change it. If you have stubborn pockets of fat or struggle with reaching your goal weight, liposuction can be a fast and effective way to permanently re-shape your body.
What is Liposuction?
Liposuction, or lipo, is a standalone treatment, but it's also commonly used to complement a number of other surgical procedures. It's often paired with a tummy tuck, and in some cases the "tummy tuck" procedure includes liposuction. The tummy tuck itself is the removal of excess skin-not fat. It's especially popular for those who have lost a significant amount of weight or are post-partum. Losing weight quickly, as well as age, can make you especially prone to having excess tummy skin and stubborn fat that sticks around.
Adding Liposuction to Other Surgeries
However, liposuction can be added to virtually any cosmetic surgery and can target almost any part of the body. It might be used as part of a breast augmentation surgery to help "shape" the breasts and remove "side boob." It can be used as part of an upper thigh lift, perhaps in the soft parts of the inner thigh where fat tends to collect in the "saddlebag" area for a slimmer profile. Arm lifts, facelifts, and butt lifts can also be optimized with liposuction.
Liposuction for the face can help patients achieve a more youthful look. The "waddle," which gives the look of a double chin, can be especially troublesome as we age. However, liposuction and perhaps a facelift can make a person look years younger.
As a fat loss surgery, liposuction can be a tool to remove relatively large amounts of fat, but is best used as a body-shaping tool. Patients who are challenged by fat that just won't budge can benefit greatly from liposuction. From the ankles and knees to the elbows and bra-strap area, fat distribution is unique, and excess fat cells can be anywhere. It's impossible to target fat loss with diet or exercise, which makes lipo a helpful tool to build self-esteem and confidence.
Interested in learning more about liposuction and the procedures it complements? Call Neaman Plastic Surgery at 844-338-5445 for a consultation and meet with Dr. Keith Neaman.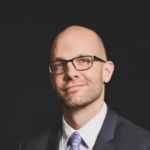 Dr. Neaman is a board-certified plastic surgeon that specializes in surgical body contouring. He prides himself on being on the cutting edge of plastic surgery. He takes an informative approach to each consultation, and through open dialogue and communication, he helps his patients decide on a treatment plan that meets their needs.