Posted on 06 Mar 2019
Many women who have breast augmentation can't wait to show off their new curves; however, other women prefer to keep their transformation a little more private. If you're part of the "other" women, we at Neaman Plastic Surgery understand and respect your decision. Choosing to have breast augmentation is a very personal decision and whether or not you want people to know is entirely up to you.
Fortunately, even though you are altering your body, breast augmentation surgery is easier to keep secret than you might believe. It just requires a little bit of planning on your end. Here are a few tips to help you keep your private life private.
Schedule Your Surgery Accordingly
If you're trying to keep your breast augmentation under wraps, you'll need to plan your surgery strategically. Cooler months are ideal because you can use layers to cover up, but it's not the only time that works. If you're a college student or teacher, spring break may be the perfect time because you'll have a week off. Or you can always request vacation time off, and people won't know any different. Just be sure to schedule enough time off so you can have surgery, recover and be off pain medications before returning to work.
Be Selective With Your Clothing Choices
Immediately after your augmentation, be cautious of clothing choices. A plunging neckline will only draw attention to your newly contoured bustline. Loose tops with modest necklines shouldn't bring added attention, especially if you wear non-push-up bras. You can gradually change your wardrobe, so you're more comfortable. By slowly adding in a few form-fitting outfits here and there, it won't come as a shock to fellow friends and acquaintances.
Prepare For Your Recovery
Plan ahead and get all your prescriptions filled before your surgery. This will help to avoid awkward run-ins with people at the pharmacy when your breasts will be swollen. Also, make sure you don't have any other obligations that may force you to accidentally cross paths with people you weren't planning on seeing so soon after surgery, such as at the grocery store or an obligatory event.
Be Confident And Call Neaman Plastic Surgery Today
The most important thing to remember when having breast augmentation is to be confident and act naturally. Just this alone will help tremendously in keeping your secret. Salem plastic surgeons Dr. Keith Neaman and Dr. Dustin Christiansen will help guide and prepare you for your breast augmentation recovery. They can give you additional tips on how to easily conceal your perkier breasts. Contact us today to schedule your consultation – 844-338-5445.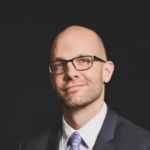 Dr. Neaman is a board-certified plastic surgeon that specializes in surgical body contouring. He prides himself on being on the cutting edge of plastic surgery. He takes an informative approach to each consultation, and through open dialogue and communication, he helps his patients decide on a treatment plan that meets their needs.