Posted on 02 Sep 2020
Facial rejuvenation has come a long way. Long gone are the days of long recovery periods and hiding from the outside world. Now, in less than 30 minutes, men and women can turn back the hands of time. Botox and Dysport are botulism toxins that temporarily reduce or eliminate wrinkles.
But for someone who is new to the world of injectables, knowing which one to get can be confusing. While both products work essentially the same, there are differences.
Here's what you need to know about Botox vs Dysport.
WHAT IS BOTOX?
Botox is a name that everyone knows. For years, it's been the best way to reduce the appearance of wrinkles around the eye, on the forehead and between the brows. When injected, it temporarily paralyzes the muscles, smoothing out wrinkles caused by age and expression. The results can be nothing short of amazing when injected by an experienced plastic surgeon or dermatologist.
Botox usually lasts about two to three months, sometimes longer with repeat injections. To maintain the same result, you do need to schedule follow-up visits to avoid losing the smoothing effects of Botox.
Botox can be dosed per area or by the unit. Most people have Botox injected into the forehead, in the crow's feet, between the brows and even into their masseter muscle to slim the jawline.
WHAT IS DYSPORT?
Dysport is considered to be the alternative to Botox. Like Botox, it's derived from botulinum. It's used in the same manner as Botox, which is to reduce the appearance of fine lines and wrinkles on the face and neck. However, Dysport is less expensive than Botox, although the longevity is the same, if not sometimes longer.
Dysport also has further spread than Botox, which means you need a smaller quantity when compared to Botox. On average, those who choose Dysport usually need repeat injections every four months.
Now that you know what both Botox and Dysport are, it's time to answer the question of which is better. The answer is that there is no "better" alternative. It honestly comes down to personal preference. Most people try both products and ultimately decide which one they like more.
Both products should only be administered by a licensed medical professional who has completed specialized training. As safe as both products are, there's always a risk of side effects, especially if injected by someone with little to no experience.
FOR MORE INFORMATION, SCHEDULE A CONSULTATION TODAY!
A professional consultation by one of our Licensed Nurse Injectors is a service we provide for all potential patients.  Virtual consultations are also available. To learn more, call us at 855-810-8425 or visit our Contact Us Page.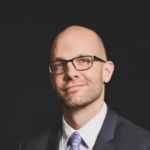 Dr. Neaman is a board-certified plastic surgeon that specializes in surgical body contouring. He prides himself on being on the cutting edge of plastic surgery. He takes an informative approach to each consultation, and through open dialogue and communication, he helps his patients decide on a treatment plan that meets their needs.