Posted on 01 Jun 2018
Injectables are an easy option for women looking to enhance their appearance or erase the signs of aging. They're painless and have no downtime, making them an ideal treatment for all. Neaman MediSpa, voted #1 MediSpa of The Mid-Valley area in Salem, Oregon, offers a variety of injectables to keep you looking young and refreshed.
Bye-Bye Wrinkles With Botox
Botox is a neurotoxin that is used to reduce the appearance of dynamic wrinkles that form due to repetitive facial expressions. Crow's feet and frown lines between your eyebrows can be dramatically reduced by relaxing the muscles that cause them to form. It's important always to receive your Botox from a skilled injector to prevent any adverse effects and to ensure you are left with smooth and younger looking skin.
Restore Healthy Skin With Dermal Fillers
Over time, your skin loses volume because of lack of hydration. This causes lines and wrinkles to appear. Dermal fillers such as Restylane and Juvederm are made from hyaluronic acid (HA), a natural substance found in your skin that binds with water and is responsible for keeping it hydrated. Dermal fillers help to replenish your natural levels of HA. This fills in lines and folds to create a fuller, smoother facial contour. Dermal fillers can also be used for lip enhancement.
Stimulate Collagen Growth With Sculptra
Neaman MediSpa is one of the top providers of Sculptra in the Salem area. Sculptra is different than other dermal fillers in that it doesn't just smooth out the skin, it also boosts collagen growth by replacing your body's natural lactic acid. This filler is ideal for deep folds and sunken areas, helping to plump up the skin to increase volume. Sculptra also lasts longer than other fillers, providing a radiant appearance for up to two years.
Dissolve Your Double Chin With Kybella
It used to be that if you wanted to get rid of fat under your chin, you had to go under the knife. Fortunately, that is no longer the case. Kybella is an injectable that when injected into the fat directly under your chin, it dissolves the fat, giving you a more contoured chin and jawline. The destroyed fat is naturally eliminated by your body so no need for surgical intervention.
Turn Back The Clock at Neaman MediSpa
Aging is inevitable, but that doesn't mean you have to live with the effects it leaves behind. Neaman MediSpa offers a variety of injectables that can give you long-lasting results without any downtime. In a matter of minutes, you can restore your youthful appearance by smoothing out wrinkles and stimulating collagen growth. Call Neaman MediSpa at (844) 338-5445 to learn which injectable treatment is right for you.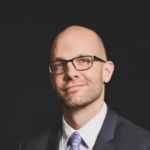 Dr. Neaman is a board-certified plastic surgeon that specializes in surgical body contouring. He prides himself on being on the cutting edge of plastic surgery. He takes an informative approach to each consultation, and through open dialogue and communication, he helps his patients decide on a treatment plan that meets their needs.