Posted on 21 Apr 2016
Why Our Skin Is Uneven
Our skin develops brown or "age" spots because of melanin which is being produced and secreted in high quantities. Not only is this the pigment which is responsible for skin color, it is also intended to function as a natural form of sun protectant. This is why it is important to wear sunscreen on a daily basis.
This also happens when we have an injury, such as a pimple or waxing. The melanin that develops between the epidermis (skin's top layer) and the dermis (layer of skin beneath) is stimulated to increase the melanin production in the melanocyte.
Treatment for Brown Age Spots
There are several different types of treatments which can improve hyperpigmentation including topicals (skin lightening agents such as RetinA and hydroquinone), chemical peeling and laser treatments.
Topical Skin Care
To treat hyperpigmentation and brown spots, you need to start with medical grade skincare with active ingredients. It is often a good idea to use topical creams first before doing chemical peeling or laser to prep the skin. We have found that the most effective skincare isn't one that's made to fit all and the team at Neaman Plastic Surgery can help tailor a plan that will help you get results.
Our patients have had great results by using lightening agents containing hydroquinone, combined with medical grade skin care products they use at home.
Chemical Peels
Chemical peels can help improve the appearance of your skin by reducing fine lines and wrinkles as well as evening out skin tone.
A chemical peel is a skin rejuvenation technique designed to improve the appearance of the skin. During a chemical peel, a solution is applied to the skin surface, causing the surface cells to separate and peel off, thus allowing new skin to regenerate. As the dull skin is removed, your complexion becomes vibrant and revitalized. The new skin is smoother and more luminous, and skin tone is more uniform.
Chemical peels can be used to treat fine lines, especially around the eyes and mouth, and the wrinkles that result from sun damage. Chemical peels can also be used to improve the skin tone; sunspots, age spots, and the blotchiness that can occur with birth control pills or pregnancy (melasma). In addition, the pre-cancerous skin changes that result from excessive sun exposure (actinic keratoses) can also be resolved. Peels can treat acne and mild acne scars, and can be performed on the face, neck, chest, hands, arms or legs.
The best candidates for peels have fine lines and wrinkles, age spots or minor pigmentation combined with minimal skin sagging. A peel should be selected based upon your specific complexion concerns and severity of changes in your skin.
Laser Treatments
Fractional lasers treatments are another option if the product route is not completely successful. Lasers work much faster than topical treatments like hydroquinone. The energy is absorbed by the pigment and the wavelengths work not only to destroy it, but also the cells which manufacture it. The body then removes the end products to clear your skin.
Contact the Salem Medispa at Neaman Plastic Surgery
Neaman Plastic Surgery can help you with your brown age spots, melasma, and other skin pigmentation issues you may have. Call our office today to schedule your consultation and learn the treatment plan that will correct your skin condition.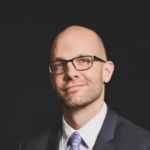 Dr. Neaman is a board-certified plastic surgeon that specializes in surgical body contouring. He prides himself on being on the cutting edge of plastic surgery. He takes an informative approach to each consultation, and through open dialogue and communication, he helps his patients decide on a treatment plan that meets their needs.