Posted on 22 Aug 2017
IF YOU HAVE BEEN UNHAPPY WITH THE SIZE OF YOUR BREASTS, THEN YOU MAY HAVE CONSIDERED A BREAST AUGMENTATION. HOWEVER, YOU MAY HAVE NEVER ACTUALLY PULLED THE TRIGGER ON DOING SO, BECAUSE YOU DIDN'T KNOW WHAT TO EXPECT. PERHAPS YOU WERE SCARED OF WHAT YOU WOULD EXPERIENCE AFTER THE SURGERY, OR WHAT YOU WOULD LOOK LIKE AFTER OR JUST ANY OTHER UNKNOWNS. BUT, DID YOU KNOW THAT BREAST IMPLANT SURGERY PROCEDURES ARE THE NUMBER ONE COSMETIC PROCEDURE PERFORMED IN THE US?  IF YOU'RE LOOKING FOR A GENERAL GUIDE AS TO WHAT TO EXPECT FOLLOWING A BREAST AUGMENTATION, READ ON FOR SOME HELPFUL INFORMATION.
Breast Implant After-Surgery Timeline
Here is a general guideline as to what to expect after a breast augmentation. Do note, however, that every woman heals at a different pace. If you have any concerns, contact your plastic surgeon.
Days 1–4: The first few days after surgery will be the time you will be most uncomfortable and may have some pain. It's important to stay on top of your pain medications during this time. You may experience some bruising and discomfort but within a few days this will begin to heal. You can also expect some swelling in the breasts as well. Weight gain and fluid retention are common but again after a few days you will start to feel more like yourself.
Days 4–10: Swelling moves toward your stomach. It's usually OK to start showering at this time. The pain typically decreases by this time. Your plastic surgeon may give you exercises, which you can start doing at this time. But each surgeon has his/her own methods so it is best to get the instructions from them.
Days 10–21: The pain should be almost nonexistent at this time. Some patients can experience skin numbness, which usually comes back within a few weeks. The swelling has mostly subsided at this point. It's a good time to start low-impact exercises.
Days 21–42: There isn't a lot going on during this period. It's time to move up to higher-impact exercises. There should be no pain during this time. But you will need to consult with your physician before doing any type of exercises.
Days 42–9 months: The swelling should be gone and scar tissues will soften and relax. The breasts become softer and start to jiggle dropping more into place.
Schedule Your Breast Implant Surgery Today With Neaman Plastic Surgery in Salem
Board certified plastic surgeon Dr. Keith Neaman has extensive training in plastic surgery and breast implant techniques. He believes in listening to his patients and wants to help you get the body you desire. Call Neaman Plastic Surgery at (844) 338-5445 to schedule a breast augmentation consultation.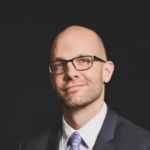 Dr. Neaman is a board-certified plastic surgeon that specializes in surgical body contouring. He prides himself on being on the cutting edge of plastic surgery. He takes an informative approach to each consultation, and through open dialogue and communication, he helps his patients decide on a treatment plan that meets their needs.