Posted on 24 Jan 2015
Dr. Neaman received a raving review in the Statesman Journal this past weekend. Keep reading to find out what it says. Thank you to our patient who took the time to write and submit this review.
"Last month I had a close encounter with a table saw that severed two fingers on my left hand. Upon arriving at the ER, I was rushed into a triage room where the bleeding was controlled and X-rays taken.

When the surgeon, Dr. Keith Neaman, arrived, he calmly explained what the procedure would involve and what the possible outcomes might be. The operation began at midnight and lasted until after 6 a.m.

I can't speak highly enough about the heroic efforts of Dr. Neaman and the hospital staff to save my fingers and keep me from bleeding out.

I have gained a new appreciation of the professionalism and skills of the doctors and nurses at Salem Hospital as a result of this somewhat traumatic experience. We are fortunate to have a group of such dedicated and compassionate people here in Salem that we can rely on any time during the day or night to look after our health concerns."
David W. McCreery, Salem
Read the full article here: https://www.statesmanjournal.com/story/opinion/readers/2014/10/05/salem-fortunate-skilled-doctors/16737587/
CONTACT NEAMAN PLASTIC SURGERY
Dr. Keith Neaman is a board certified plastic surgeon working on patients in Portland, Salem and Eugene Oregon areas. Specializing in tummy tucks, breast augmentation, and medical day spa services, Contact Dr. Neaman today for a consultation by calling 844-338-5445.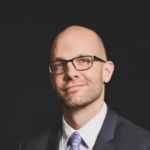 Dr. Neaman is a board-certified plastic surgeon that specializes in surgical body contouring. He prides himself on being on the cutting edge of plastic surgery. He takes an informative approach to each consultation, and through open dialogue and communication, he helps his patients decide on a treatment plan that meets their needs.