Posted on 28 Sep 2017
It is more than likely that you have heard of injections such as Botox, Restylane, and Juvederm. More often than not, it can be confusing as to what each of these different types of injections does. They all work in different ways and provide a different outcome so it is best to learn about each one, and how they differ so you know what might be needed to achieve your desired look. Here at Neaman MediSpa, we have experienced injectors who can help guide you to which product(s) may be right for you. But here is a little breakdown of how they all work.
How Botox Works
Botox is most frequently used on wrinkles in the upper face and around the eyes. However, it can be used in the jawline to help reduce teeth grinding or for slimming the face and can also be used to treat excessive sweating. Botox is a botulinum toxin, which when injected into the muscle weakens them.  By weakening the muscle it helps to reduce wrinkles because the muscle can no longer make the movement by pulling the skin and creating the wrinkles. Botox is not permanent and usually lasts up to 4 months.
How Dermal Fillers Work
Dermal fillers are injected into a variety of areas on the structure of the face. They are used to fill in areas of lost volume, like hollows under the eyes, shallow cheek bone structure and can help give your face a "lifted look". Dermal fillers can be used to plump up lips, cheeks, the chin and other areas of the face that have lost volume during the aging process. There are many types of dermal fillers, including Juvederm, Radiesse, Restylane, and Perlane, but don't worry Neaman MediSpa can help guide you to the product that is the best fit for the particular look you are trying to achieve.
Preparation for Botox and Fillers
The preparation can vary slightly depending on if you are receiving Botox or a dermal filler injection. For dermal fillers, you should abstain from alcohol, aspirin, non-steroid anti-inflammatory drugs and high doses of vitamin E for two weeks before the procedure. This is typically recommended because they can cause the blood to become thinner, which can make you more prone to bruising. For Botox, no special preparation is needed, but bruising can still occur so abstaining from the same items can also help to prevent bruising.
Refresh Your Face with Botox and Dermal Fillers From Neaman MediSpa in Salem
Our faces are exposed to so many various elements, making it much more susceptible to wrinkles, fine lines, and collagen loss. Neaman MediSpa offers injectables to rejuvenate your face. Call Neaman MediSpa at (844) 338-5445 to treat your face to a Botox or dermal filler treatment.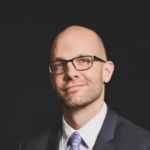 Dr. Neaman is a board-certified plastic surgeon that specializes in surgical body contouring. He prides himself on being on the cutting edge of plastic surgery. He takes an informative approach to each consultation, and through open dialogue and communication, he helps his patients decide on a treatment plan that meets their needs.