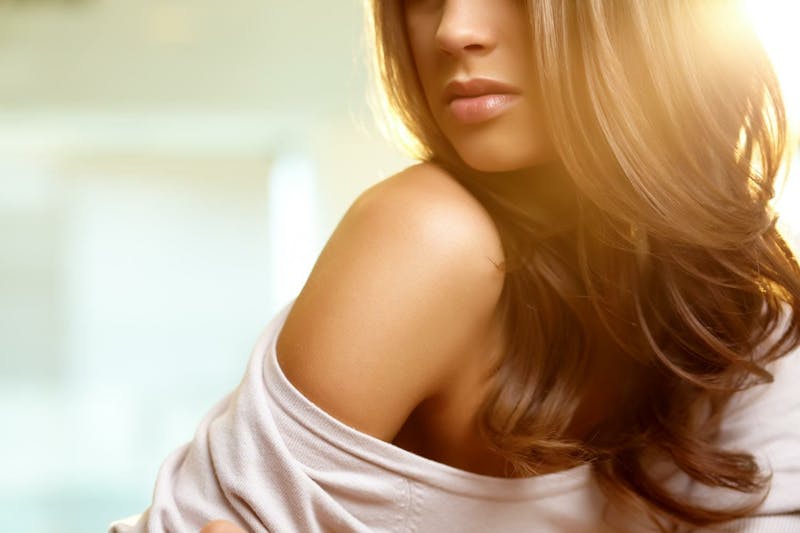 Breast augmentation is one of the most popular cosmetic surgeries performed at Neaman Plastic Surgery. It's a procedure that helps women to finally have the voluptuous bustline they've been wanting. However, along with giving women desirous curves and an enhanced appearance, breast augmentation provides several other benefits that aren't completely visible but have just as great of an impact, if not greater, on their lives. Salem plastic surgeons Dr. Keith Neaman and Dr. Dustin Christiansen perform breast augmentation that won't just improve the way you look, but will improve your life.
Increased Wardrobe Options
After breast augmentation, your wardrobe is going to expand, which will include styles of clothing you might not have worn prior. Many women who have smaller breasts shy away from various types of clothing, such as lower cut blouses or form-fitting tops, as they don't want to draw attention to their chest. However, after a breast augmentation, you will be able to wear those types of styles and more and feel confident and beautiful while doing so.
Improved Confidence
Improved confidence is by far one of the main benefits of breast augmentation. When you feel good about the way you look it increases your overall self-confidence and how you carry yourself. Larger breasts can help to make you feel more feminine and beautiful, instantly boosting your overall confidence. Breast implants can help you stand out in a crowd and be happy to be noticed.
Better Love Life
With your newfound confidence and enhanced wardrobe, you will for sure draw more attention from the opposite sex. Studies have even shown that breast augmentation is linked to having a happy sex life. When you feel attractive, you are more apt to talk and engage with possible mates. And with your new shapely curves, you no longer have to feel self-conscious. You can be bold and make the first move without embarrassment or fear of rejection.
Schedule Your Breast Augmentation Consultation At Neaman Plastic Surgery
It's essential that you feel good about yourself, and that starts with how you feel about your body. If you're unhappy with the way you look, it affects your life in a big way psychologically. Breast augmentation can help give you the confidence you need to stand tall and be proud of your outward appearance. Dr. Keith Neaman will take the time to discuss how breast augmentation can improve your appearance and your life. Contact us at (844) 338-5445 to set up your breast augmentation consultation.