Posted on 06 Feb 2018
A lot of people, and most women, have some amount of cellulite. For many years, the options for cellulite treatment were slim and not always effective. At Neaman MediSpa, we now offer the revolutionary Cellutone. This non-invasive, cellulite reduction therapy and body contouring tool reduces cellulite quickly with no downtime. The science-based therapy uses a customized vibration system to stimulate the deepest tissue structures of the body.
How Is Cellulite Caused?
Cellulite is often confused with fat, but that's not the case (which is why people of all sizes and weights have cellulite). The dimple-like texture is actually caused by the fibers that connect tissues below the skin's surface. When these fibers get over-exerted, or waste gets stuck in them, blood flow is compromised in these areas. This causes the fat, not necessarily excessive fat, to push up against the fibrous bands.
How Cellutone Works To Fight Cellulite
Cellutone works by vibrating the target areas and encouraging the accumulated waste to loosen. Improving the circulation and encouraging oxygen to cellulite areas is a science-backed, proven means of reducing cellulite. Less cellulite means smoother, healthier-looking skin that looks younger. The procedure is completely painless, and no anesthetic is required. All ages, skin types, and sizes can benefit from Cellutone. It's FDA approved and can be used on any part of the body.
Cellutone Treatments
Most sessions take less than an hour, though it can range depending on the size of the area being treated. Immediately after a Cellutone session, the patient can get back to their daily life. Most patients require four to six treatments, but can enjoy two Cellutone sessions per week. It can take up to two weeks for the first results to begin to show, and a few months for full results. Please keep in mind that no visible changes will be noticeable after just one session. It takes time for the waste accumulation to subside and for the body's fibrous bands to "settle down" after being pushed up.
Cellutone may be used alone, or it can be combined with other MediSpa treatments such as Vanquish Me for large areas of fat reduction (remember, cellulite is not fat and is not a fat reduction tool) or Elixi Elite for fat cell reduction and skin tightening. Schedule a consultation today and discuss Cellutone to banish cellulite, improve blood circulation, and enjoy younger-looking skin in just a few weeks. Call Neaman MediSpa at 844-338-5445 today.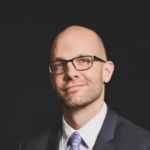 Dr. Neaman is a board-certified plastic surgeon that specializes in surgical body contouring. He prides himself on being on the cutting edge of plastic surgery. He takes an informative approach to each consultation, and through open dialogue and communication, he helps his patients decide on a treatment plan that meets their needs.