Posted on 22 Mar 2018
Cellutone is the newest advancements that helps treat cellulite and improve skin texture. Using the power of very targeted vibrations, Cellutone works to stimulate the deep tissue structure which is the root cause of the cellulite. It's a common misconception that cellulite is a kid of fat – rather it's actually a dimple in the skin caused by the buildup of waste around the connective bands. The vibrations initiated by Cellutone break up the connective tissue whereby minimizing the cellulite we see. Amazing!
Who Are The Best Candidates For Cellutone?
Cellutone Cellulite treatment improves the appearance of cellulite, skin tone, and skin texture irregularities. Ideal for a variety of candidates, patients love that Cellutone is safe for all skin types, genders, and ages. the best way to know if you can benefit from treatment is to schedule a complimentary consultation with Neaman MediSpa, discuss your aesthetic goals, and see if Cellutone is recommended as a possible solution.
What To Expect At Your Cellutone Appointment
Cellulite reduction has never been easier. Patients will be lying down, and the treatment is administered through a small handheld device that will make contact with the skin. There is very minimal or no discomfort during a session. There are no lasers or other invasive methods used with Cellutone. Sessions tend to last between 30 – 45 minutes depending on which area is treated and patients can resume their normal activities as soon as their treatment is over.
Cellulite Reduction Consultation at Neaman MediSpa
Neaman MediSpa offers free consultation on all MediSpa treatments including Cellutone. If you'd like to learn more and find out if you're a candidate, please contact Neaman MediSpa today at (844) 338-5445.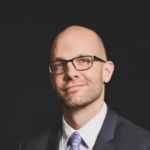 Dr. Neaman is a board-certified plastic surgeon that specializes in surgical body contouring. He prides himself on being on the cutting edge of plastic surgery. He takes an informative approach to each consultation, and through open dialogue and communication, he helps his patients decide on a treatment plan that meets their needs.