Posted on 23 Aug 2018
Breast augmentation surgery is a major investment – not just financially but also with your time and energy. And with investments, you usually want to do all that you can to ensure they are well taken care of. Well, the same goes for breast implants. Breast augmentation from Neaman Plastic Surgery can enhance your appearance, boost your self-esteem and give you the confidence you desire. Why wouldn't you want to take care of an investment that provides all that? Caring for your breast implants following breast augmentation can extend their lifespan and ensure that your investment lasts for years to come.
Don't Rush Your Recovery
Breast augmentation is extremely popular and common; however, it's still major surgery. You need to allow enough time for your recovery. The first few days and weeks following your surgery are important for achieving optimum results. During your recovery period, your implants are becoming settled in their new position. Your body and breasts need time to heal properly. If you don't rest or follow Salem plastic surgeon Dr. Keith Neaman's post-op directions, you run the risk of having complications. That can affect the health and total outcome of your implants. So rest, follow Dr. Neaman's orders and attend all follow-up appointments.
Provide Early Support For Your Investment
If you've decided to go substantially larger than your original breasts, you and your body will need to adjust to the new weight of your implants. You'll definitely want to wear the surgical bra immediately following surgery. This helps the implants retain their new shape and form, as well as offers the much-needed support they will require. Heavy breasts hang more which causes more stress and strain, so they need to be supported. Throw out all your old bras as they will no longer fit or provide the necessary support. Buy bras for every day use and for exercising. If you support them now, you eliminate the risk of your skin becoming stretched due to the extra weight and might possibly avoid the need for a future breast lift.
Maintain a Healthy Lifestyle
This sounds like a given because it's something we should do no matter what, but when it comes to caring for your news breasts, it's critical. Any weight fluctuations will change the look of your new perky bosom. Weight gain can cause the breast tissue to sag and unnecessary weight loss can lead to a deflated appearance.
Breast augmentation can be a life-changing investment. Don't let your money, time and energy be for nothing. Protect that investment and enjoy your new gorgeous appearance. To discuss your breast augmentation options, contact Neaman Plastic Surgery at (844) 338-5445 to schedule a consultation.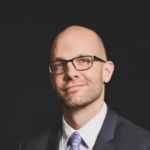 Dr. Neaman is a board-certified plastic surgeon that specializes in surgical body contouring. He prides himself on being on the cutting edge of plastic surgery. He takes an informative approach to each consultation, and through open dialogue and communication, he helps his patients decide on a treatment plan that meets their needs.