Posted on 22 Nov 2015
Unfortunately, there is no way to prevent bruising after  using cosmetic injections such as botox or dermal fillers, as bruising is actually bleeding in the tissues under the skin and any time you place a needle into the skin, there is always a chance that a bruise can occur. However, with that said, there are ways to reduce the likelihood that you will bruise.
First, unless you have a medical condition that would make this necessary, you should stop taking aspirin, ibuprofen or other ant-inflammatory medications at least 5 days prior to your procedure.
The selection of your doctor is also very important as some doctors are much better at this than others. I typically take about an hour to treat an entire face, where many of my colleagues do this in 15-20 minutes. The faster the doctor injects, the more likely he or she will cause a bruise. I also inject very gently, making sure not to force the product into the skin while many, if not most, doctors force it into the skin; again, there is a greater likelihood of bruising with this technique.
Finally, if you use ice before, during and after your cosmetic injections, this can help minimize bruising.
While unsightly, bruises typically fade and do not cause any lasting trauma.  Be sure to contact Neaman Plastic Surgery at our Salem office to learn more about dermal fillers, botox, and our complete medical day spa.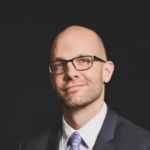 Dr. Neaman is a board-certified plastic surgeon that specializes in surgical body contouring. He prides himself on being on the cutting edge of plastic surgery. He takes an informative approach to each consultation, and through open dialogue and communication, he helps his patients decide on a treatment plan that meets their needs.