Posted on 09 Nov 2017
Brown age spots may affect people of all skin types, but they're more common in people with light skin. Brown age spots, also known as sun spots or liver spots are flat, oval areas of increased pigmentation. They are usually tan, brown or black and they occur on skin that has had the most sun exposure over the years, such as the backs of hands, tops of feet, face, shoulders and the upper back.
Age spots are very common in adults older than 50. But it is absolutely true that younger people can and do get them, especially if they spend a lot of time in the sun.
Brown age spots can look like cancerous growths. But true age spots are harmless and don't require any treatment. For cosmetic reasons, age spots can be lightened with chemical techniques and products.
How To Avoid Getting Brown Age Spots
Of course, the smartest thing regarding age spots is to do all you can to avoid getting them at all. The sun is the culprit along with some genetic tendencies. However, avoiding the sun and using sunscreen is the number one way to keep your skin clear of these unsightly spots.
Treating Brown Age Spots
An in-office chemical peel can be an excellent way to send your dark spots packing. A chemical peeling, agent is applied to the skin for about 10 minutes, and then it's removed. Depending on your skin type and the level of peeling recommended for your skin issues, the peeling agent could contain an AHA (alpha hydroxy acid, such as lactic acid, salicylic acid or glycolic acid) or a deeper level peeling agent such as TCA (trichloroacetic acid).
Downtime: Expect the skin to be red and peeling for between 1-3 weeks post procedure. You will also need to avoid sun exposure. As the skin is peeling, it will have increased photosensitivity.
Contact Neaman MediSpa For A Complimentary Consultation
Perhaps you are tired of looking at those brown age spots, and you are looking for a way to rid yourself of them once and for all. Neaman MediSpa serves Salem and surrounding areas, and we are here to help. The brown spots you've been putting up with are easily removed by methods that we can discuss with you. Call Neaman MediSpa at (844) 338-4445 for a complimentary consultation. Together, we will come up with a solution for your brown spot dilemma.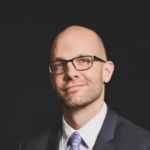 Dr. Neaman is a board-certified plastic surgeon that specializes in surgical body contouring. He prides himself on being on the cutting edge of plastic surgery. He takes an informative approach to each consultation, and through open dialogue and communication, he helps his patients decide on a treatment plan that meets their needs.