Posted on 10 Mar 2015
Sick of people asking if you are tired? Maybe you need a brow lift!
Often patients present with the complaint of appearing tired and angry. For these patients, a brow lift is a great option to restore a more rested appearance. It is also a great option for those who complain of excess eyelid skin. A brow lift can help people obtain a youthful appearance, with lasting results.
"There are various techniques that each serve to lift the eyebrows into a pleasing position" commented Dr. Neaman of Neaman Plastic Surgery. The doctors at Neaman Plastic Surgery are only plastic surgeons in the Salem, OR that offer endoscopic techniques which allow for minimal incisions that are placed posterior to the hairline and are invisible to the naked eye.
If you are sick of looking tired and angry and feel that a brow lift may be a great option for you call the doctors at Neaman Plastic Surgery to schedule a personal consultation to find out what would be the best option for your situation. Dr. Keith Neaman is a board certified plastic surgeon working on patients in Portland, Salem and Eugene Oregon areas. Specializing in tummy tucks, breast augmentation, and facial plastic surgery procedures, Contact Dr. Neaman today for a consultation by calling 844-338-5445.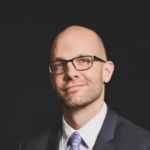 Dr. Neaman is a board-certified plastic surgeon that specializes in surgical body contouring. He prides himself on being on the cutting edge of plastic surgery. He takes an informative approach to each consultation, and through open dialogue and communication, he helps his patients decide on a treatment plan that meets their needs.