Posted on 01 Feb 2018
A tummy tuck and breast augmentation are the pillars of the mommy makeover-but can you breastfeed if you have breast augmentation surgery? The answer is "usually," but it does depend on the type of incision and surgery. Neaman Plastic Surgery specializes in Oregon mommy makeovers and prioritizes patient safety and comfort. This extends to natural breastfeeding post-surgery so women of all ages (and at any stage in their parenthood journey, if that's their path) can have peace of mind and a healthy body image.
Breast Augmentation and Breast Feeding
A skilled surgeon will only recommend breast augmentation options that are compatible with breastfeeding. Many breast augmentation techniques only require an incision in the lower fold of the breast and sometimes via the armpit, which doesn't impact the nipple or milk ducts at all. The "anchor incision" or "smile incision" occurs at the areola and can increase the odds of breastfeeding issues, but those risks are minimal when the procedure is performed by a reputable surgeon.
There may even be a benefit to breast augmentation before breastfeeding. If you're interested in breast implants as part of breast augmentation, many patients report a lack of sensitivity at the nipples. It can be very helpful during the breastfeeding years and in no way impacts milk flow. However, do keep in mind that breast augmentation, particularly when including implants, may cause a slight increase in the odds of breast engorgement and/or mastitis. These conditions are also possible in women without breast augmentation.
Some women prefer to wait until after giving birth to their last child for a breast augmentation, and that can be a good strategy. A mommy makeover can be a fantastic treat for yourself once your family is complete. Even with a flawless breast augmentation, further pregnancies can cause sagging breasts and loose skin. However, the experts at Neaman Plastic Surgery work with moms at all stages of their child-bearing years. Breast augmentation is certainly possible at nearly any age, and breast implants can always be changed or removed depending on your needs.
Breast Augmentation Consultation with Dr. Keith Neaman
Breast augmentation and breastfeeding usually go hand in hand without any issues. However, if you'd like to know more about breast augmentation while you're breastfeeding, or before you're finished having children, schedule a consultation. There are numerous approaches to tightening the skin and targeting fat reduction. Breast augmentation surgery is just one option. Call Neaman Plastic Surgery at 844-338-5445 and schedule your consultation today.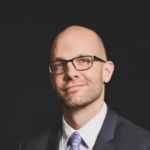 Dr. Neaman is a board-certified plastic surgeon that specializes in surgical body contouring. He prides himself on being on the cutting edge of plastic surgery. He takes an informative approach to each consultation, and through open dialogue and communication, he helps his patients decide on a treatment plan that meets their needs.