Posted on 12 Apr 2018
Many decisions have to be made when considering breast augmentation at Neaman Plastic Surgery, including where the breast implants will be placed. There are two common options that you will discuss with Salem plastic surgeon Dr. Keith Neaman. They include: under the muscle, known as submuscular, and over the muscle, referred to as sub glandular.
Choosing Your Breast Implant Placement
The goal of breast augmentation is to avoid the appearance of implants. Where the breast implant is placed affects the look and shape of the breasts. Body composition and personal lifestyle factors should be taken into consideration when making this very important decision. There is no right answer as every woman is different. There are pros and cons to both techniques; however, depending on your needs, both can give you the natural looking, voluptuous bustline you have always wanted.
Implants Under the Muscle – How Tissue and Muscle Affect Implants
Breast tissue and the chest muscle play important roles in deciding breast implant placement. The more breast tissue you have to cover the implant the more natural it will appear. So for women who have smaller breasts, to begin with, or lack natural breast tissue, and placing the implant under the muscle helps to give the chest a natural appearance. This muscle helps to provide extra coverage and support. This additional layer of implant coverage also helps to eliminate possible rippling.
Submuscular placement is also known to reduce the risk of capsular contracture. This is when scar tissue surrounding the implant becomes hard and constricts, causing the breast implant also to become hard and misshapen. Many plastic surgeons prefer under-the-muscle because of this reduced risk, but again, it depends on, well, your body.
Over the Muscle – An Implant Option for the Physically Fit
In some women, it may be more beneficial to place the breast implant above the pectoralis muscle. This is often the case for women who are extremely active and vigorously use their chest muscles, such as bodybuilders. By placing the implant over the muscle, there is less movement of the implant during physical activity. It won't move latterly or be flattened when the chest muscle is flexed.
Another reason for implants to be placed over the muscle is if your natural breasts sag a bit and you don't elect to have a breast lift alongside your breast augmentation. Subglandular placement lifts slightly sagging breasts to give you a more youthful and perky appearance.
Consider Your Implant Options at Neaman Plastic Surgery
You deserve to have the full, shapely breasts you desire. Dr. Keith Neaman or Dr. Dustin Christiansen will discuss your breast implant options, including placement, with you during your consultation. Contact Neaman Plastic Surgery today at 844-338-5445.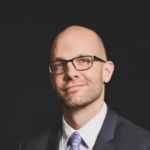 Dr. Neaman is a board-certified plastic surgeon that specializes in surgical body contouring. He prides himself on being on the cutting edge of plastic surgery. He takes an informative approach to each consultation, and through open dialogue and communication, he helps his patients decide on a treatment plan that meets their needs.