Posted on 23 Jun 2016
Most women who are considering breast implants consult with several plastic surgeons before they reach their final decision about the surgery. If you're interested in breast implants but aren't sure which questions to ask, here are some questions you might ask during a consultation. Asking the right questions prepares you for the procedure, so you'll be excited about the new you. Getting the right answers gives you the confidence you need to make a final decision!
Top 10 Common Question About Breast Implants
How many breast implant procedures do you do each year?
What type of implants do you use? Saline or silicone? What
is your experience with each?
What shape, size, and surface texture are you recommending for my implants?
What are the risks and complications associated with having breast implants?
What incision site and placement are you recommending for me?
Do you have before and after photos I can see?
What results are reasonable for me?
What are my options if I am dissatisfied with the outcome of my breast implants?
How long will my breast implants last?
What can I expect my breasts to look like over time? What do I need to do to maintain them?
Top 10 Unexpected Questions about Breast Implants
What (if any) secondary procedures associated with my breast augmentation/breast reconstruction will be required?
Can I still get breast implants for augmentation if I have a
strong family history of breast cancer?
How will breast implants feel? Will they alter my breast skin
or nipple sensation?
How many additional operations on my breast implants can I expect to have over my lifetime?
How easy or difficult is it to increase the size of the implants after the breast implants have been placed?
How will I be able to tell if my breast implant has ruptured or if there is a problem with my breast implants?
How will my breasts look if I decide to have the implants removed and not replaced?
How easy or difficult is it to remove the implants?
What are the long-term consequences of breast implants?
What will my breasts look like after pregnancy? After breastfeeding?
Breast Implant Consultation
Dr. Keith Neaman is a board certified plastic surgeon helping patients living in Portland, Salem, and greater Oregon. Please contact our office if you'd like to schedule a consultation and learn if you're a candidate for surgery.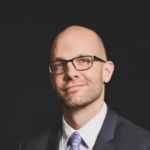 Dr. Neaman is a board-certified plastic surgeon that specializes in surgical body contouring. He prides himself on being on the cutting edge of plastic surgery. He takes an informative approach to each consultation, and through open dialogue and communication, he helps his patients decide on a treatment plan that meets their needs.